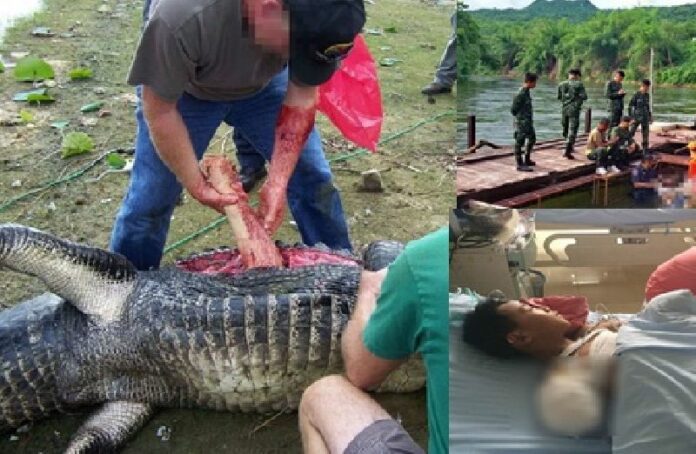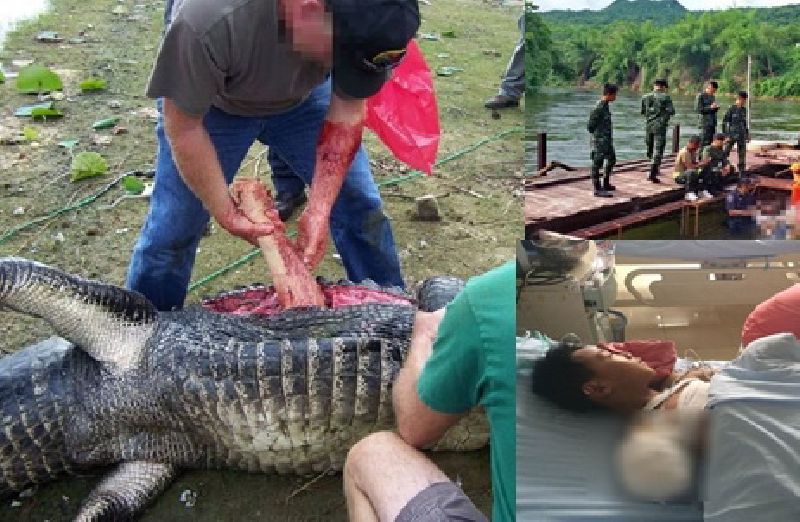 BANGKOK — A resort in western Thailand yesterday pressed charges against a hoax news site for reporting about a non-existent crocodile attack at the hotel.
Naruebodin Ritthitharadon, a legal representative for Lake Heaven Resort in Kanchanaburi province, told technology crime police in Bangkok that the fake story was widely shared on social media and has caused financial damage to the hotel.
"It caused a lot of damage to the resort," Naruebodin said. "Many customers who had booked rooms canceled their reservations. Furthermore, the post continues to be shared on many websites, such as Pantip and Facebook."
The fake news article in question was first published by Khaosod.Online, a site that poses as Khaosod Online, one of the most-read news websites in Thailand. Khaosod and Khaosod English are owned by the same company, Matichon Publishing Group.
According to the Jan. 20 article, a 15-year-old boy was attacked by a crocodile at Heaven Lake Resort, prompting junta chairman Prayuth Chan-ocha to order all resorts along Khwae River to close down, pending investigation. The article was published along with a photo of what appears to be rescue workers removing a human arm from a crocodile's body.
However, no such incident occurred at the resort Naruebodin said. The Tourism Authority of Thailand's Kanchanburi office also posted on its Facebook page that it has not received reports of any crocodile attacks in the province.
The photo appears to be lifted from an unrelated news article about an alligator attack in the U.S. in 2007.
Naruebodin, the legal rep for Heaven Lake, urged police to find those responsible for the hoax news site and prosecute them under the Computer Crime Act, which forbids dissemination of false information on the internet.
It's not the first mischief caused by Khaosod.Online. In December, the site fooled many readers on social media by reporting the premature death of actor Thrissadee "Por" Sahawong, who was in a coma at the time. Thrissadee died on Monday.
Related stories:
'Por Thrisadee,' Beloved Television Heartthrob, 35
Porn Site's Poor-Taste 'Por' Scam Spreads
Porn Purveyor Tricks for Clicks with Bogus 'Por' Obit
To reach us about this article or another matter, please contact us by e-mail at: [email protected].
Follow Khaosod English on
and
Twitter
for news, politics and more from Thailand.