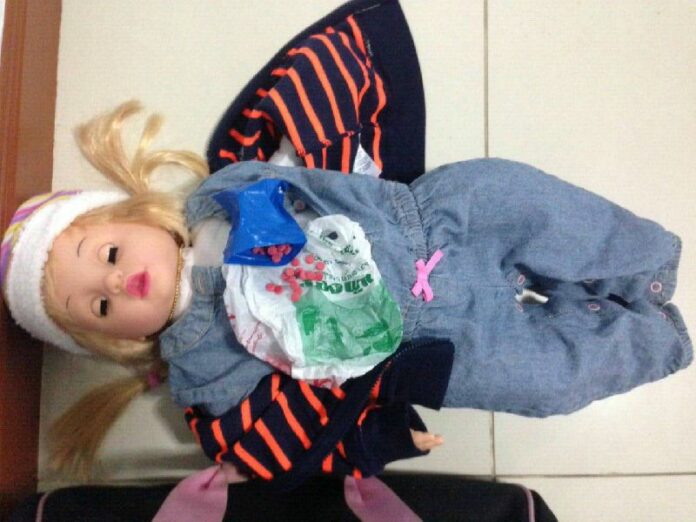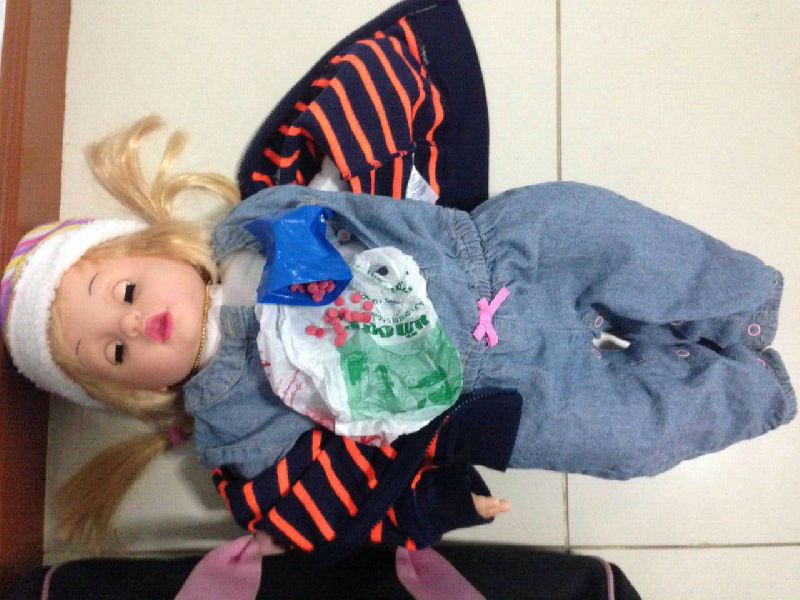 CHIANG MAI — As soon an airline announced haunted spirit dolls could fly as passengers, someone was already turning one into a drug mule, according to police.
While the media buzzed Monday over Luk Thep, a kind of 21st century kumarn tong, after an airline announced they were welcome aboard flights, police at Chiang Mai Airport intercepted what they said was one loaded with 200 yaba tablets.
Lt. Col. Kom Chetkhuntod said police discovered the drugs inside a girl Luk Thep doll inside a black suitcase at the airport parking lot Monday evening.
The doll mule and suitcase were sent to Phuphing Ratchanivet police station for further investigation.
Luk Thep dolls, first popularized last year by a number of celebrities, are like a regular doll but with a child's soul inside. Similar to the kumarn thong of old, Luk Thep do not require a human fetus or genuine child's soul, instead one is simply "invited" inside to possess a factory manufactured doll.
On Monday, police chief Gen. Chakthip Chaijinda said he was concerned about the Luk Thep trend, especially after Thai Smile Airways announced that passengers wanting to travel with their haunted doll companions were welcome to buy them a ticket. Chakthip said this could be abused by drug smugglers because police have caught dolls with drugs before.

Luk Thep dolls are displayed Sunday in BB Market in Nonthaburi's Bang Yai district.
Related stories:
Chonburi Man Admits Dealing Meth for Dowry
To reach us about this article or another matter, please contact us by e-mail at: k[email protected].