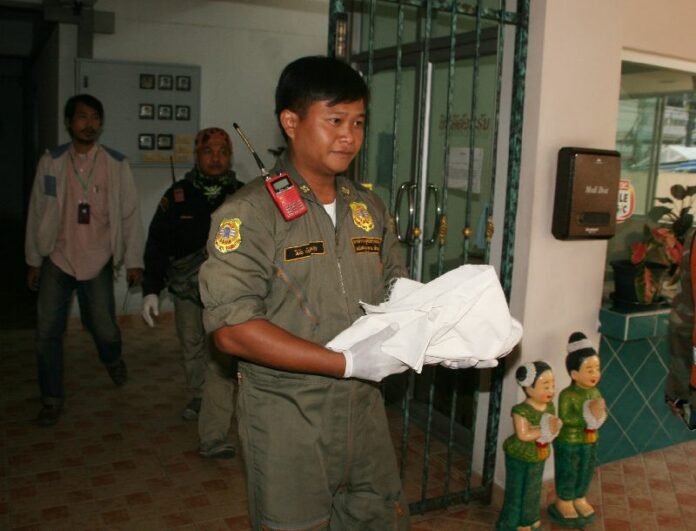 BANGKOK — A 23-year-old woman was sentenced to two months in prison today for killing her roommate's pet dog by throwing it out a window.
In a verdict delivered less than 24 hours after Yollada Champasri reportedly confessed to killing the 4-year-old Chihuahua the North Bangkok Circuit Court found her guilty of animal abuse and sentenced her to a two-month jail term, unsuspended.
Yollada's lawyer said he would appeal the ruling. Yollada is being held at the court as it considers her appeal and whether to grant her bail.
"If I could turn back time, I wouldn't have done it. I would have just kicked the dog out of my room," Yollada said before entering the courtroom.
---
Puppy Thrown to Death Over Messy Room
---
Yollada was arrested Wednesday after she threw her roommate's belongings out of the fifth floor window in a fit of rage, including the pet chihuahua named Dehlee.
Yollada said she was angry at her roommate, 23-year-old Meyanee Sitthisuk, because she was untidy and ungrateful to her though she let Meyanee stay there for free. According to Yollada, she paid for Dehlee's food and and let the dog stay there despite the apartment's no-dog policy.
The penalty for animal abuse was increased in November 2014 when the junta's interim parliament passed the Animal Welfare Act, the first of its kind in Thailand. The legislation carries a penalty of up to two years in prison for acts of cruelty against animals with some exceptions, such as traditional sports and religious killings.
Update: The court has accepted Yollada's appeal and released her on a 18,000-baht bond.
Related stories:
Activists Seek Clarity In Animal Cruelty Law
Soldiers, Police Arrest Condominium Manager for Beating Dog
Police Investigating 5 Men for Eating Cat Meat in NE Thailand
To reach us about this article or another matter, please contact us by e-mail at: [email protected].
Follow Khaosod English on
and
Twitter
for news, politics and more from Thailand.