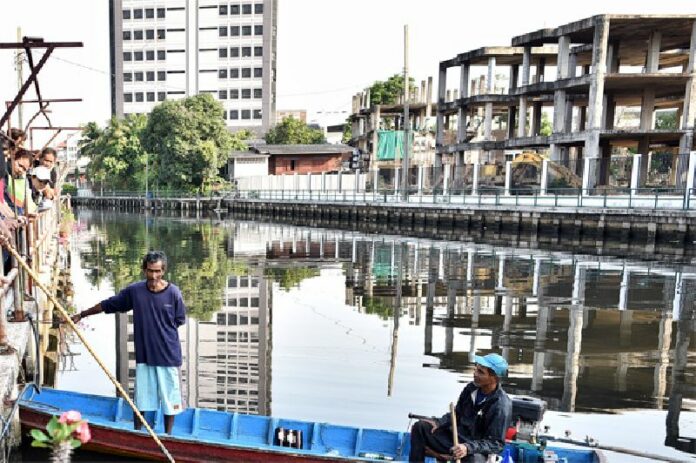 BANGKOK — When Phlun Juithongkam, 44, rode out in a boat to go scavenging in Khlong Lat Phrao this morning, he saw something he didn't expect: a man's face in the water.
He phoned in the dead body to Wang Thonglang district police, who arrived to inspect the scene and ultimately identify the body as Phongphan Triamornlert, 55, who lived near the Pracha Uthit community along the canal.
"We suspect that he drowned, as no wounds were found on his body," said Police Lt. Phisanu Thatsanayan.
Police said neighbors suspected the man was very drunk and fell into the water, as he was known for his drinking habit.
Police said they only found 60 baht, his ID card and a mobile phone. His body was transferred to Police General Hospital for further examination.