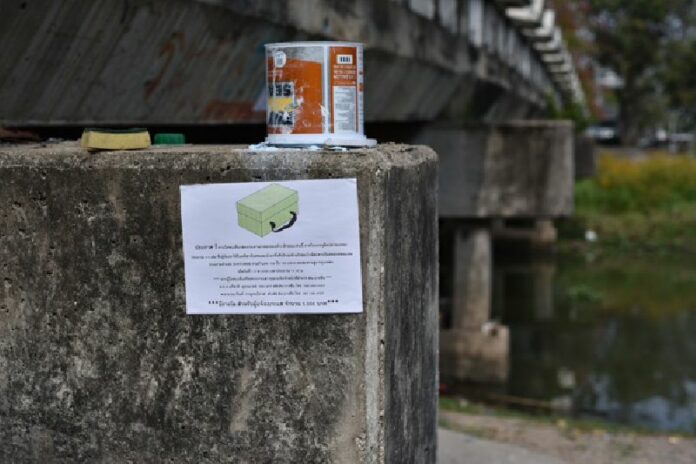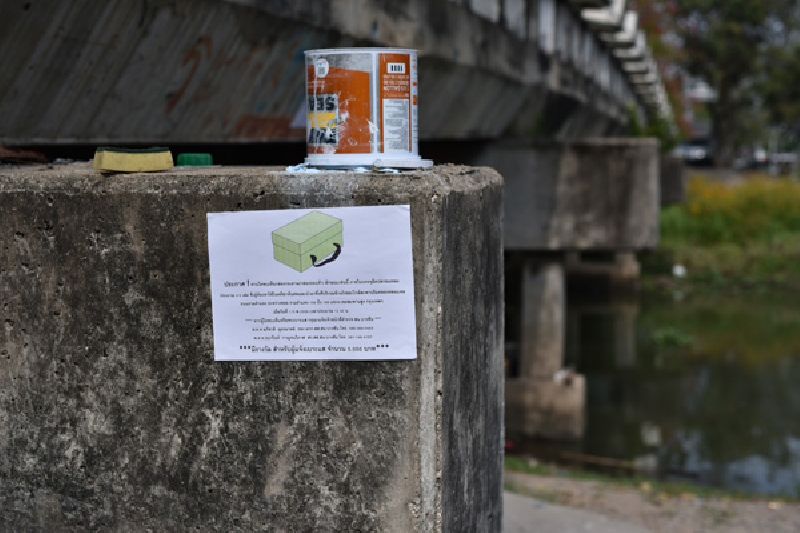 BANGKOK — Police today offered a 5,000 baht reward for a shoe box filled with knives they believe were used to dismember a Spanish telecom consultant.
Despite expressing confidence they have enough evidence to prosecute Artur Segarra for murder, Bang Chan police on Thursday issued a public plea for help finding the box believed to contain four or five knives.
Police believe Segarra, 36, disposed of the box after he killed and dismembered fellow countryman David Bernat. Based on the investigation and information from Segarra's girlfriend, they believe the box of knives was left next to a bin at about 12:30pm on Feb. 1 near a bridge over Khlong Lor Lae between sois Ramkhamhaeng 156 and 158.
Anyone with information leading to the recovery of the box will receive the 5,000 baht reward.
Segarra was the subject of a manhunt until he was apprehended Sunday in Cambodia. Police believe he abducted and killed Bernat, 39, at a home rented in the Ramkhamhaeng area for the sake of stealing 37 million baht.
After touring Segarra's condominium and rented home in Bangkok, head investigator Gen. Panya Maman on Wednesday expressed confidence police had adequate evidence and witnesses to convict Segarra.
"The evidence clearly indicates that the deceased had entered the condo in the Rama IX area and never left again," Panya said. "Combined with the body parts found in the Chao Phraya River, we think Segarra is surely the murderer."
However they're still looking for evidence directly linking Segarra to the murder.
Police today said traces of blood found on a motorcycle Segarra abandoned at the border with Cambodia were human but did not belong to Bernat. They're still waiting on results from DNA tests of other blood samples collected during the course of the investigation.
Related stories:
Police Trace Steps of Suspected Spanish Killer
Spanish Embassy to Attend Segarra Questioning
Cambodia to Hand Over Spanish Murder Suspect
Police Seek Spanish Murder Suspect
Spanish National Identified as Dismembered Man
Police Puzzled After Body Parts Fished Out of Chao Phraya