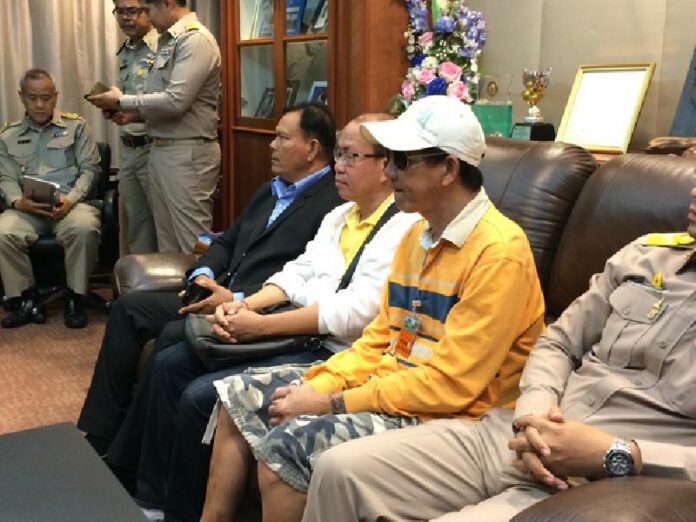 BANGKOK — A Bangkok man is fighting to get himself convicted of sexually abusing a child five years after he says his brother was made a scapegoat and imprisoned for the crime.
Somphob Kanokmusikkul petitioned officials at the Ministry of Justice on Monday to reopen the case, saying he was guilty of abusing the 13-year-old boy his brother received a 20-year sentence for in 2011.
Somphob said he went to the ministry because police know they got the wrong man but have ignored his insistence that he should be punished for the crime rather than his younger brother, Kimjua Kanokmusikkul.
"We went to talk with the investigator, and he admitted he took the wrong person," said Atchariya Ruengrattanapong, Somphob's lawyer and president of the Help Crime Victims Club.
In 2008, the parents of the teen boy filed a complaint at Nonthaburi's Bang Kruai police station, whereupon officers took him to the house where Somphob and Kimjua lived together.
Somphob said at that time he had already fled the scene, but the child identified his brother from an ID card provided by police despite the fact they do not look alike.
After Kimjua was sentenced in 2011, Somphob said that as the real abuser, he turned himself in to police. Police dismissed his claim, saying they thought it was only made to save his younger brother from punishment.
Atchariya said the mother of the boy has also contacted the ministry of justice to seek protection because she was threatened by the police officers who investigated the case if her son were to recant his testimony.
A key piece of evidence from 2008 may support Somphob's story.
The handwriting on a piece of paper, on which a telephone number was believed given to the boy, matched Somphob and not Kimjua according to an examination by the Central Institute of Forensic Science, said police Col. Dusadee Arayawuth of the Justice Ministry.
Atchariya said despite pleading innocent of the charge, Kimjua has already paid 140,000 baht in compensation to the abused boy and is now serving the sentence handed down by the Supreme Court.
The lawyer team is now seeking permission to reopen the case by the end of February and seek Kimjua's release within 60 days in accordance with the law.