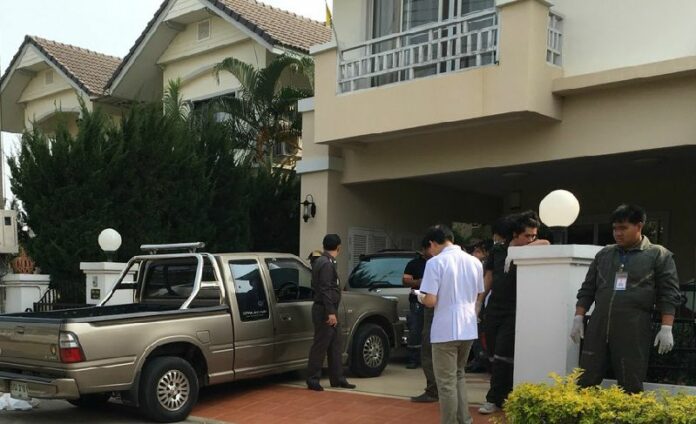 CHIANG MAI — An Italian man killed his ex-wife before turning the gun on himself yesterday in Chiang Mai's Hang Dong district.
Gianluca Maynardi, 49, reportedly was quarreling with his former wife, Somjit Phanphon, over their 8-year-old son when he shot her to death and then committed suicide.
According to police Lt. Col. Wichien Chaichompoo, Maynardi and Somjit had a son together. After the couple divorced last year, they agreed to take turns caring for the boy, Wichien said. Somjit had left the man because she said he was abusive, the officer said.

Photo: Chiang Mai Citylife
On Sunday afternoon, Somsri came to the Maynardi's house to pick up the boy, Wichien said, but the Italian man said he took the boy to a friend's house, which led to Somjit becoming agitated and eventually an argument erupted. It turned physical, and according to an unidentified witness, Maynardi kicked Somjit several times.
At that point the woman pulled out a .380 pistol to defend herself, according to the witness, before she fled by running outside of the house. The Italian man chased after her, snatched the pistol from her hand and shot his ex-wife three times, Wichien said.
Then he shot himself.
Maynardi was a retired Muay Thai coach who had lived in Thailand on-and-off for many years, according to a report in Chiang Mai Citylife.