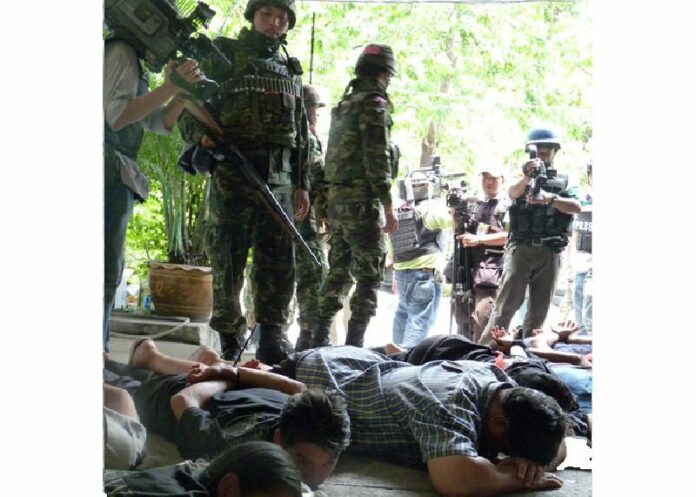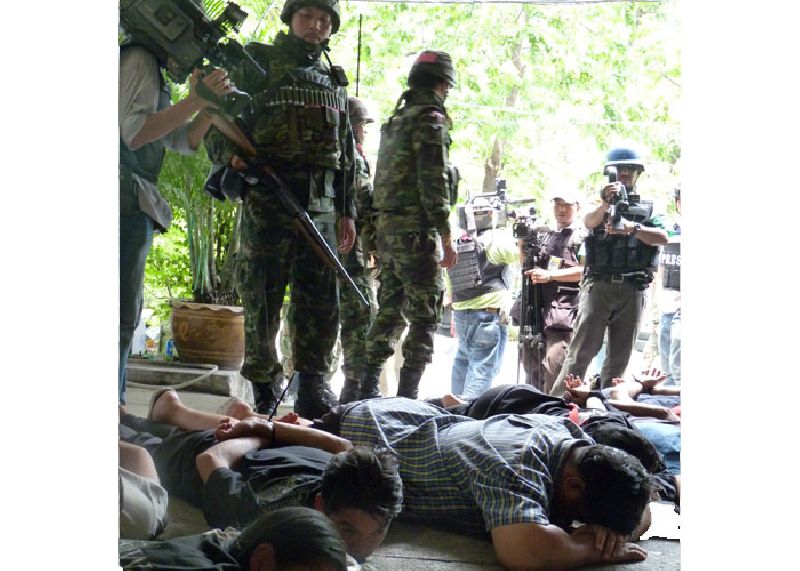 By Pravit Rojanaphruk
Senior Staff Writer
BANGKOK — The Foreign Correspondents' Club of Thailand will take up with the Foreign Ministry ambiguous new guidelines it has issued for approving media visas deemed as a possible means of keeping out critical reporters.
The club's leadership said Saturday it would raise the matter in response to inquiries made by anxious foreign correspondents, particularly freelancers, since the revised rules came out Thursday with a vaguely worded cause for denying media visas to applicants.
"The latitude the Royal Thai government has in deciding what constitute grounds for rejecting the visa is a matter of concern," FCCT President Nirmal Ghosh told Khaosod English by phone today. Ghosh said ministry spokesman Sek Wannamethee has assured him there is no attempt to restrict the media.
"We hope and trust he means what he said. However, we are watching it closely. Other organizations are watching it closely too," he said.
At the heart of the matter is the first sentence regulation No. 4 which states that visas will be issued only if the applicant "has no work or behavior which indicates possible harm to the public or constituting any disruption to the public order or to the security of the Kingdom."
Those concerned include commentators such as veteran German writer Nick Nostitz, who's spent 23 years in Thailand and says such vague language can be readily abused to shut out critical voices.
"I have concerns about points 4 and 5, which mentions undefined and intimidating terms of 'harm to the public,' 'disruption to the public order' and 'intentional distortion of information.' These terms have been abused many times in the past by political factions during hate campaigns, and I in particular have been accused, wrongly, of such on numerous occasions," said Nostitz, who wants the FCCT to do more. "What ensures us that these terms will not be abused to quell critical reporting?"
Rule No. 5 disqualifies applicants who have intentionally distorted information in previous media visa applications.
Nostitz also said he was concerned that, as a freelancer not employed by any news agency, he would qualify for a media visa under the new rules.
Former FCCT President Jonathan Head, who now leads its professional committee, said today he will seek a third meeting with Sek to question and seek assurances about how qualifications are being interpreted.
Head, a veteran BBC correspondent in Southeast Asia who lives in Bangkok, warned the regulations could cost Thailand its status as the regional hub for foreign journalists.
"The way the guidelines have been written have alarmed a number of journalists who believe they'll be used to withdraw accreditations from critical journalists. We're pleased that [the Ministry] has said it has no such intention."
A Foreign Ministry statement on Saturday stated that in January, there were more than 500 foreign journalists who applied for media visas.
"Approximately not more than 5 percent of total journalists would eventually be ineligible to apply for a media visa following the revised guidelines," it read.
Head said he's still clueless as to why the Foreign Ministry would want to shed 5 percent of correspondents in Thailand beyond those who are not bona fide journalists.
"There are many foreign journalists who made their lives here and who have had M Visas for years," he said. "They are now anxious whether they will get an M visa or any kind of visa in the future."
Head cited an example of a European news photographer, whose name he withheld, who has lived in Thailand for more than 20 years and now teaches journalism with some photography work on the side. Last month the man lost his accreditation.
"This is a valuable member of the international media community," Head stressed, adding that Thailand "should take pride" in being the hub of foreign correspondents despite the current political difficulties under the military regime.
"I genuinely believe this is an attempt to reduce the number of journalists and not to censor them… [but] we don't really understand why… Why cause the enormous uproar? It's a great shame," he said.
It's no secret that the military government has been unhappy with coverage by foreign media, particularly of junta leader Gen. Prayuth Chan-ocha, who led the coup in May 2014.
Head declined to say whether he thinks that has anything to do with the revised guidelines.
Related stories:
Foreign Affairs Says Cartoonist 'Stephff' Failed to Follow Regs
Longtime Political Cartoonist 'Stephff' Loses Work Permit & Visa
.
Pravit Rojanaphruk can be reached at [email protected] and @PravitR.
Follow Khaosod English on Facebook and Twitter for news, politics and more from Thailand. To reach Khaosod English about this article or another matter, please contact us by e-mail at [email protected].