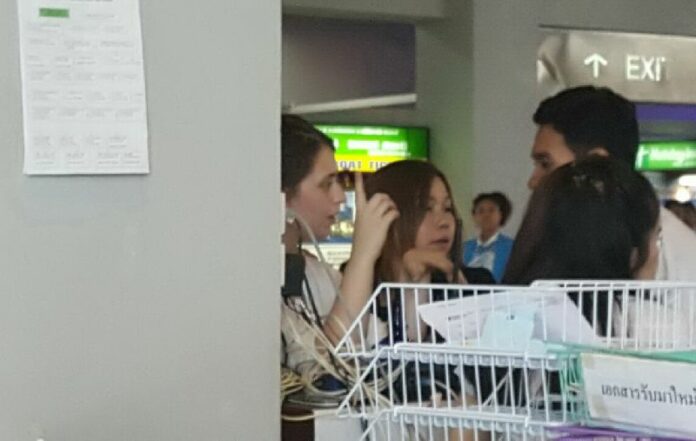 KRABI — A British backpacker reported missing by her mother has been found at Krabi International Airport, police said.
Grace Taylor, 21, was using a computer at Black Canyon cafe and "blowing a whistle" when police officers recognized her as the missing tourist on Tuesday afternoon, said the commander of the police force that covers Krabi airport.
"There's nothing serious. We found her," said Col. Thaksin Pochakorn. "She was sitting alone in the airport, blowing a whistle inside Black Canyon. I think she may have some kind of mental disorder."
An undated file photo of Grace Taylor supplied by her mother. Photo: Sam Taylor / Facebook
Taylor refused to cooperate with the police or answer their questions, so the officers decided to send her to a tourist help center in Krabi city center, Col. Thaksin told Khaosod English. He added that the backpacker does not appear to have been hurt.
"She is now in the care of Tourism Authority of Thailand," the police colonel said.
Taylor had been missing since Feb. 16, her mother Sam Taylor posted on Facebook. In her public Facebook post, Mrs Taylor appealed to the backpacker community to help locate her daughter.
The BBC reported that Taylor's family filed a missing person report to British police on 21 Feb.
Teeranai Charuvastra can be reached at [email protected] and @Teeranai_C.