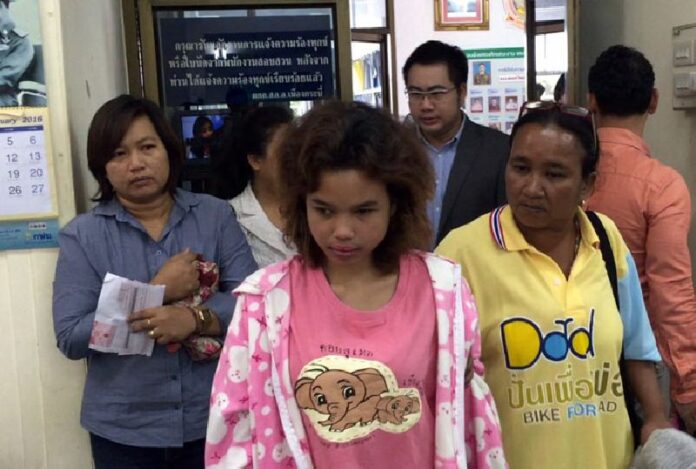 KRABI — A woman who reportedly went blind eight years ago has been charged with defamation in Krabi province for allegedly writing insults against another Facebooker.
Pailin Kiangkwa, 26, said she was surprised to learn about the charge because her blindness prevents her from having a Facebook account in the first place.
The plaintiff, 34-year-old Chanadda Saroj, accused Pailin of mocking her possession of a child spirit doll called "luk thep" back in October on Facebook, according to a police report. Pailin denied the accusation when she was summoned Friday to the Krabi City Police Station. Friday.
"I don't have Facebook because I have been blind since 18," Pailin told reporters at the station. "I don't know anything about this. I was so surprised to know I had been served with a warrant."
Pailin said someone likely created a Facebook account with her name and photos without permission and then insulted Chanadda. The exact nature of the alleged comments regarding Chanadda's luk thep was not disclosed.
She was later released on bail. Her bond was set at 50,000 baht, and paid for by a former Pheu Thai MP who received a plea for help from Pailin.
Somgpong Thip-apakul, head of Krabi City Police Station, said investigators will be fair to both sides.
"This incident can be seen in many angles," Col. Sompong said Friday. "For example, the suspect genuinely didn't know anything about it, and she was impersonated by someone else. Or the suspect might have been aware of it. She might have someone close to her go on Facebook, and she dictated the words to that person."
Related stories: