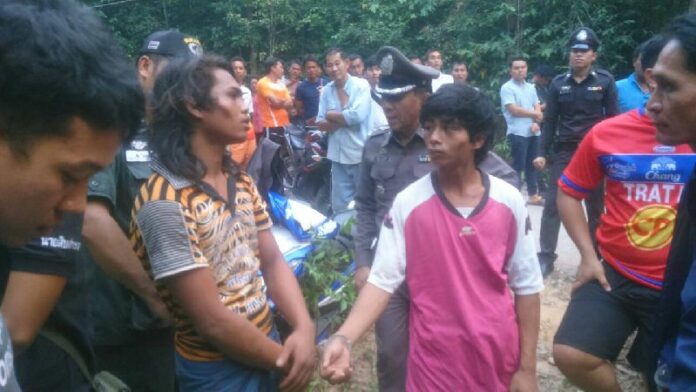 TRAT — Police on Koh Kut yesterday had to cut short a "re-enactment" of five Cambodian men accused of raping two French women after an angry mob gathered and attempted to assault the men.
Officers on Sunday could not guarantee the safety of the five men, who allegedly attacked four French tourists on the resort island with knives on Saturday night after coming ashore from the Thai fishing boat they served on, according to police Maj. Gen. Nopparat Rintapon.
One of the tourists escaped to seek help while the two women were sexually assaulted, he said.
The victims were being treated at a local hospital.
Police were to restage the re-enactment Monday.
In 2006, two Thai fishermen were convicted of raping and murdering a British tourist after they swam ashore from their boat.