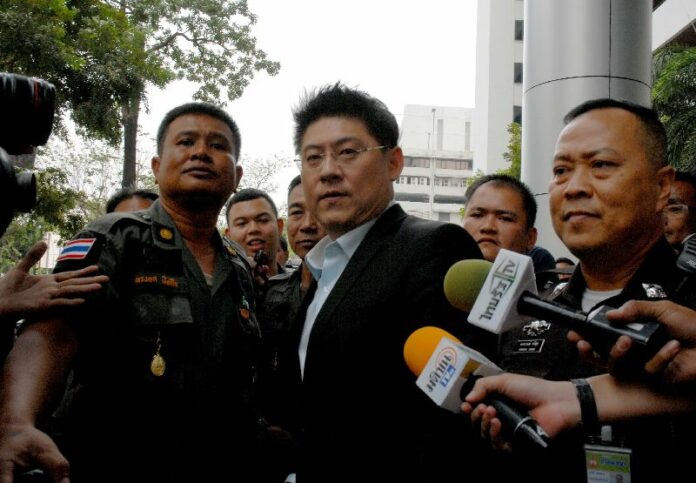 BANGKOK — Thailand's best-known TV personality Sorayuth Suthassanachinda announced he will end his 20-year career under pressure to step down after he was convicted of fraud.
The host, sentenced Monday to 13 years in prison for embezzling millions from a state-owned channel, said Thursday afternoon through his Instagram that he will end his role as TV anchor.
"From this evening, I will end my duty as a host," Sorayuth wrote. "So that Channel 3 will not be affected and also for the sake of peace of mind for all sides involved."
He ended with his announcement with the words "Until we meet again."
The host ended his official announcement by giving thanks for all support he received. Sorayuth has worked in Thai television for two decades years.
When Sorayuth returned to host his popular morning show Tuesday, one day after being convicted by the Criminal Court, he and Channel 3 announced that he'd continue hosting while his appeal was underway.
That didn't stop calls from media associations and critics for Channel 3 to take him off the air. They said his lack of credibility obligated Channel 3 to show responsibility and be a role model.
Related Stories:
TV Celebrity Sorayuth Gets 13 Years for Embezzling Ad Revenue
Channel 3 Under Pressure to Pull Convicted Host Sorayuth