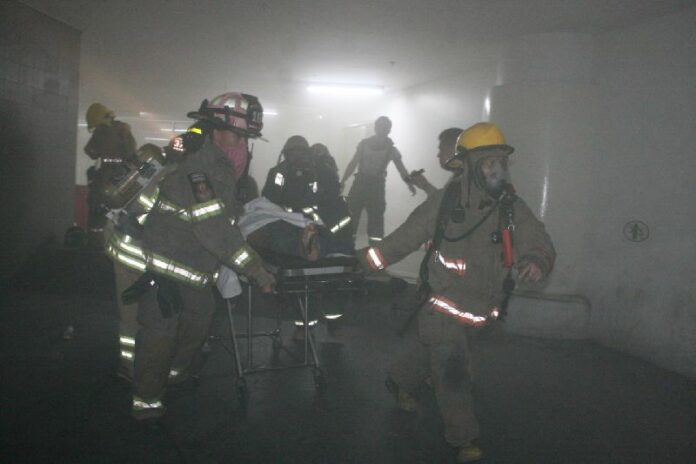 BANGKOK — Siam Commercial Bank has blamed reckless contractors for the deaths of eight people Sunday night at its corporate campus on Ratchadapisek Road.
The bank said in a statement Monday morning the incident, which happened just before 10pm, was the fault of the contractor hired to upgrade the building's fire suppression system to a gas-based solution.
It said while they were doing the work, they somehow activated the system, which caused the release of large amounts of pyrogen, normally intended to deprive fire of oxygen.
The release of the gas caused five people to suffocate to death immediately. Another three died later. A number of contract workers died as a result and at least one security guard.
Seven people are still being treated at local hospitals.
Police investigators Monday will question the contractor, who has not been identified.
SCB Park Plaza opened to the public as usual this morning.
Related stories:
7 Killed in Explosion at SCB Park