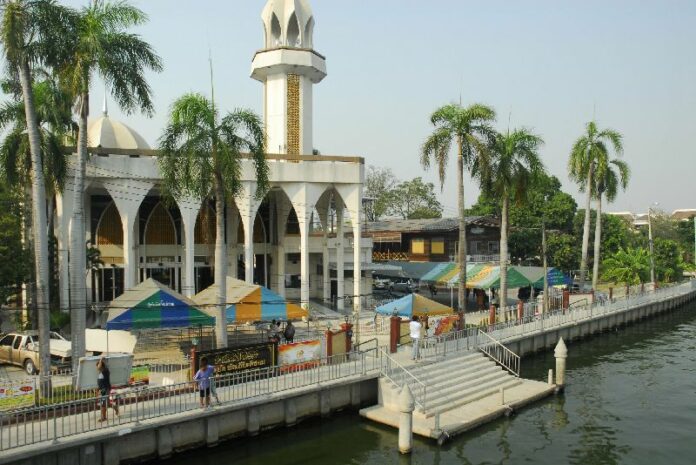 BANGKOK — Two young girls drowned after a boy kicked them into a canal near a mosque on Soi On-Nut 43.
Piyapat Poedpong, 11, and 12-year-old Supawadee Waratoom were reportedly hanging out at a pier on Khlong Prawet Burirom by the Masjid Aliatisorm when an 11-year-old boy, who was passing on a bicycle, saw the two girls and stopped to kick Piyapat into the water.
Supawadee went to help her friend and was kicked into the water as well.
All three children were fifth-grade students at the nearby Surao Mai School.
The boy said he was teasing the girls, and their deaths were an accident, according to Lt. Col. Nipon Charoensilp of Phra Khanong Police Station.
Nipon said by phone this morning that the boy's parents will visit the police station later Friday while social workers and juvenile crimes officers have been contacted to proceed with the investigation.