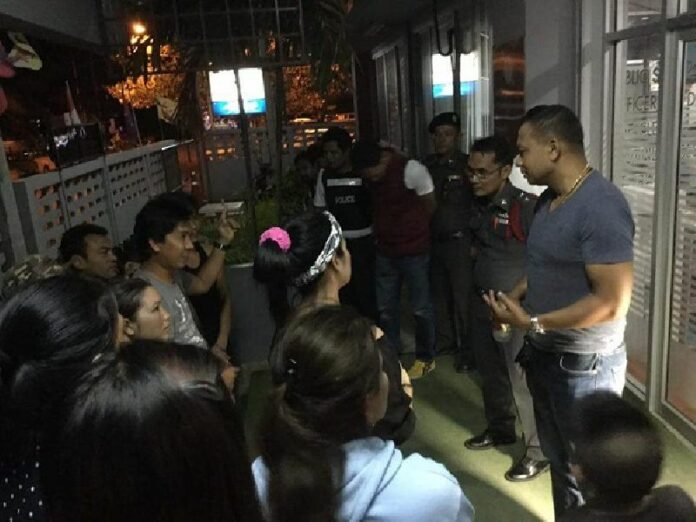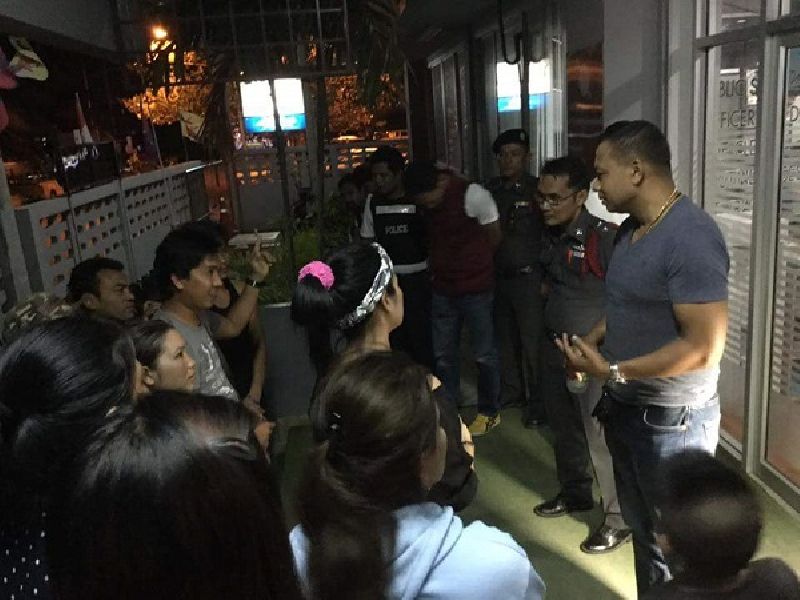 SAMUI — An angry mob gathered at a police station on Koh Samui last night because they believed officers released a Myanmar man who raped a young girl.
Dozens of vendors from Chaweng Walking Street went to protest for an hour in front of the Bo Phud Police Station on Sunday night because they thought the perpetrator of an assault on a 4-year-old girl had been allowed to flee the island.
The group finally dispersed when police told them the suspect is still on the island, and there was not yet any evidence the assault actually took place.
"We will question the girl today with a professional, multidisciplinary team," police Lt. Col. Jaru Phetpan said Monday. "It is unclear whether the girl was sexually abused. And it was a misunderstanding that the suspect already fled."
---
Update: Burmese Workers Cleared of Child Rape Charge
---
The alleged incident took place Saturday night, when a 4-year-old daughter of one of two vendors reportedly vanished at about 7pm. When she turned up again at 9:30pm, her parents questioned her and concluded she had been assaulted by a Burmese worker.
Migrant workers from Myanmar live in the margins of Thai society, where they are routinely associated with criminality.
The girl's parents filed a complaint with police Saturday night, and the girl was taken for a medical exam at a local hospital. Police later brought in a Myanmar worker for questioning and later released him because they didn't find anything suspicious and had no evidence.
Jaru said Monday the suspect remains on the island and is cooperating. He said they will soon learn whether the girl was abused when the hospital releases the results of the examination.
A video clip of the protest posted to YouLike early Monday morning, where it quickly drew extensive xenophobic comments.
"Nowadays, the lane where my home is situated is filled with Burmese. To be honest, I cannot freaking make a living," wrote Facebook user Janejira Kijkaew in the thread's top comment. "Our ancestors said they sacrificed themselves to save Thailand from the Burmese. Now they are everywhere, while Thai people lose their jobs and have to go back to do farming in countryside!"