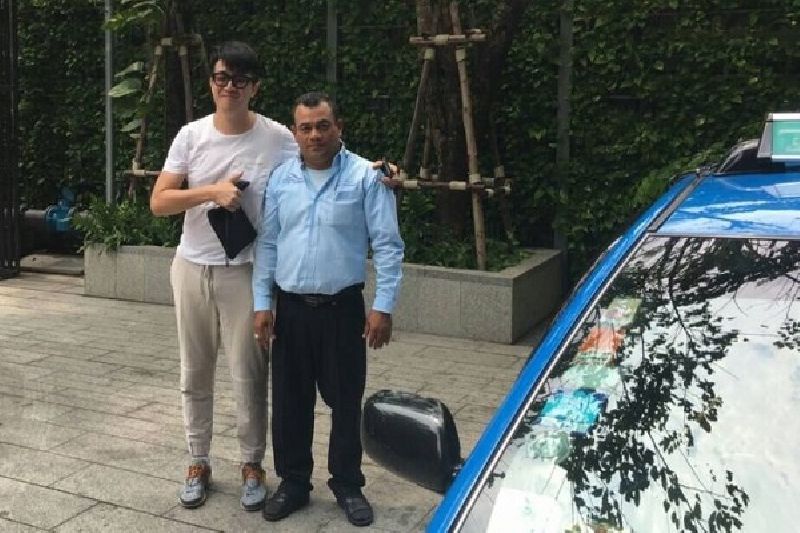 BANGKOK — Wattana Pornkhongkaew showed the world there are some good taxi drivers by returning cash worth over 90,000 baht to a traveler from Hong Kong.
Xuepeng Huang took a taxi from Suvarnabhumi Airport on Wednesday evening to the DoubleTree by Hilton Hotel on Soi Sukhumvit 26 but got out of the taxi at Soi Sukhumvit 36 due to traffic congestion. Wattana later found Huang had left a bag inside containing HKD$20,000 in the back seat.
By reporting the loss through the Suvarnabhumi Airport taxi center and FM91 traffic radio, Wattana was able to contact Huang and return his money.
Wattana was given a certificate along with some souvenirs from Suvarnabhumi Airport.
Related stories:
Airport Taxi Loses License for Gouging Swiss Traveler
Police to Combat Bad Airport Taxis With Lecture and Sticker
Airport Taxi Busted for 'Turbo' Meter
Online Complaint Prompts Ban of BKK Airport Cab Driver
Say No to Taxi Passengers, Lose License 30 Days, Prayuth Proposes