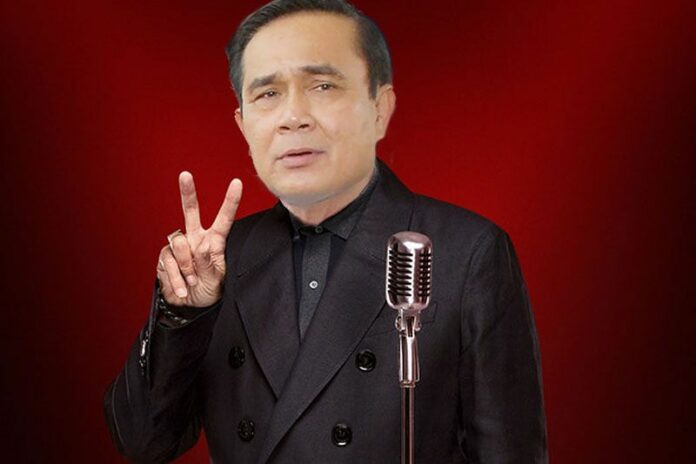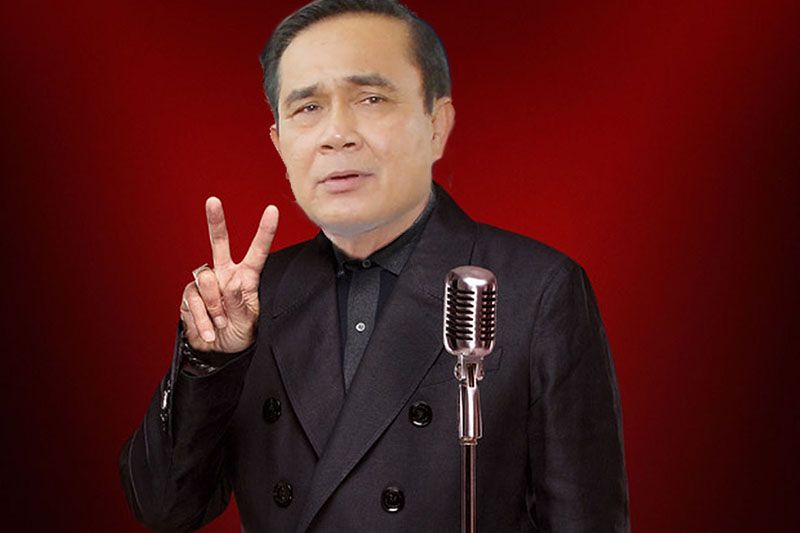 By Rick Allstitz
BANGKOK — Junta chairman Prayuth Chan-ocha is due to serenade the audience at a charity concert later this month, the junta announced today.
The concert, called "Strength Through Unity, Unity Through Easy Listening Favorites," will feature patriotic ballads used ubiquitously in junta news programs, including a song penned by Gen. Prayuth himself in 2014, said government spokesman Sansern Kaewkamnerd.
Despite original plans to invite Tom Jones, Tom Selleck or David Hasselhoff – the junta chairman's faves – Col. Sansern said Prayuth will perform all of the six songs in the concert, which will be broadcast live on all state-owned media agencies, and even those that are not (if they know what is good for them).
The concert will take place April 31 at CentralQuartier shopping mall. All proceeds will go to  the Rajabhakti Park charity foundation, Sansern said.
Related stories:
Draft Constitution Fixed With This One Weird Trick
Just Throw Rice, Junta Orders This Dry Songkran
Tourists to Be Issued 'Balcony Bounce Suits'
 
Ed. note: We trust that as a discerning and beautiful reader of Khaosod English, you already knew this was a joke (check the date).