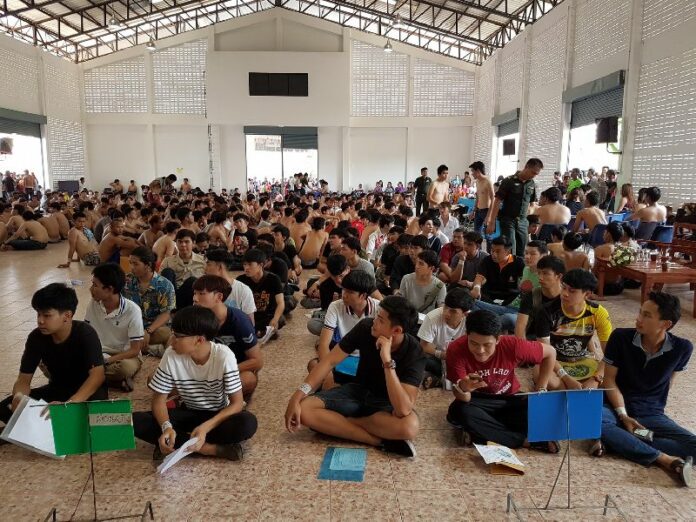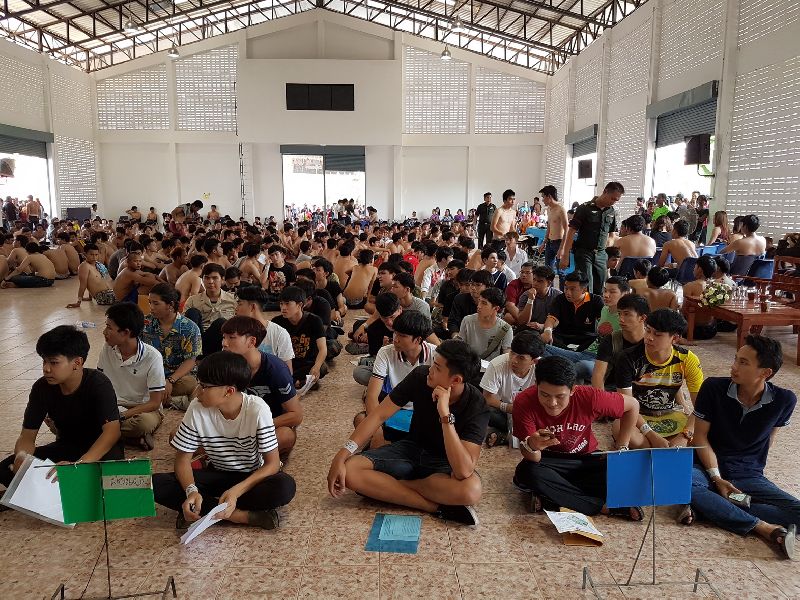 BANGKOK — A 23-year-old soldier died today in southern Thailand after suffering a severe beating at his army base two days ago, according to his family.
The death of Private Songtham Moodmud coincides with the start of the annual military conscription, in which around 100,000 Thai men are selected for two years of service in the military, an institution with a reputation for corruption and occasional brutality.
According to a report by Manager, Pvt. Songtham was assaulted by a group of soldiers at the 1st Infantry Battalion base in Yala province on April 2 and later sent to hospital. After two days in ICU, the private died this morning from internal bleeding, Manager says, citing his family. Songtham is described in the news as a recruit who was drafted into the service some time ago.
The report adds that Songtham's family has filed a complaint with the army command in the region.
Col. Phakphumi Ruechai, head of Batu Tamong Police Station, said Songtham's relatives have not yet filed any charge with the police.
Although Phakphumi said his station has jurisdiction over the army base where Songtham was reportedly assaulted, police could not enter the base and launch an investigation until the military alert his station about the incident.
"The military has to notify us first. Police cannot enter the base on their own," Phakphumi said. "At this moment, they still haven't reached out to us."
Cruel Training
Songtham is far from being the first draftee to suffer abuse during their conscription period.
Last month, a 21-year-old recruit was beaten by two soldiers in an army base in Nakhon Si Thammarat province, breaking his jaw.
In June 2011, more than 10 officers brutally assaulted a 25-year-old draftee, which resulted in his death in Narathiwat province.
Other tales and videos of abuses against draftees are occasionally shared on social media, sparking an ongoing debate about whether to reform, or even abolish, the country's conscription system.
Under the law, men over 21 must report for two years of mandatory service, unless their physical or mental condition prevents them from doing so. Those who underwent military training in high school are also exempt.
This year's conscription season started on Friday. The military says it needs around 100,000 recruits to fill the positions as privates.
While some men volunteer for the tasks because of free accommodation and steady income – some districts already report 100 percent fulfillment – others dread the draft, fearing hardship in the military and the loss of civilian careers.
Chinawut 'Chin' Indracusin, a 26-year-old singer and actor, openly wept in front of reporters when he was drafted in Bangkok today. Chinawuth already postponed his conscription for several years on health reasons. He is due to report to the army for his two-year service on May 1.

Chinawut 'Chin' Indracusin talks to reporters at a drafting station in Bangkok
"My first feeling, to be frank with you, I'm not gonna lie to you, is shock: Holy shit, I have to be a soldier?" Chinawuth told reporters.
He also said he wasn't upset by the prospect of a hard life in the army, but by concern for his mother and siblings, as he's the main breadwinner in the family.
"I have to cancel [my work]. In fact, there were two TV dramas waiting for me, and one film," Chinawuth said as he wiped away tears. "I'm not crying because I don't want to be a soldier. I'm worried about my mom and siblings. If I were not the pillar of my household, I wouldn't be worried at all."
Related stories:
Heartthrobs Exempted From Annual Military Draft 
Reserve Act Opens 12 Million to Summary Military Conscription