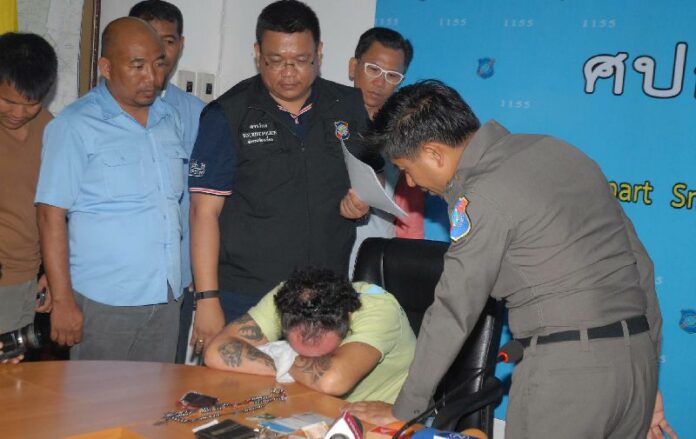 BANGKOK — Police last night arrested a man they say was behind a Colombian gang that robbed the home of a former Yellowshirt leader last year.
After three members of the gang were convicted and jailed last year, Luis Fernando Parra Sanchez, 53, was captured Thursday night by the Tourist Police Division on a charge of illegally entering the kingdom.
"The court never approved an arrest warrant for him as it could never be proved he was at the crime scene," said police Maj. Gen. Surachet Hakphan. "So unless we charge him for illegally entering the country, he cannot be held."
Police said Sanchez's visa was revoked in 2015. He will be placed on the immigration blacklist for five years.
Three Colombians from the same gang were arrested in July after they robbed three homes, including that of Prapanth Koonmee, a leader of Yellowshirt movement People's Alliance for Democracy.
Sanchez rented a home and car in Pattaya to facilitate the three robberies in Bangkok's Bang Khen and Kannayao districts, Surachet said.
"Though the court never approved the warrant, we always wanted to track him down," Surachet said. "Two days ago we were able to track him from his Thai wife's Facebook account."
Police and military officers this morning went to search his home and his wife's shop in Bangkok in order to find some evidence to convict him.
Anyone who suspects their home may have been robbed by the gang can contact the Tourist Police Division via hotline 1155.