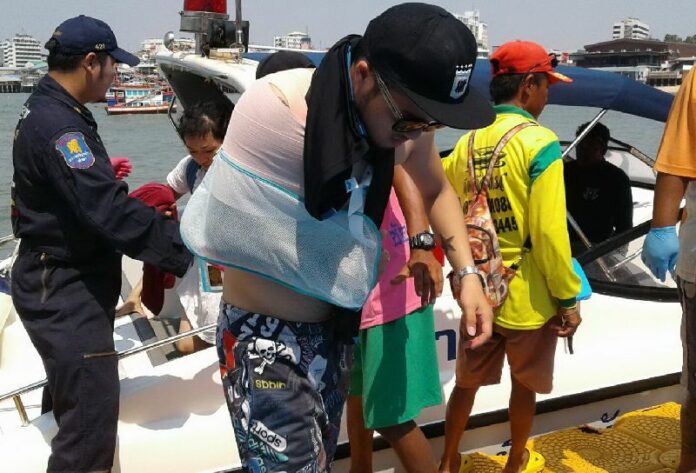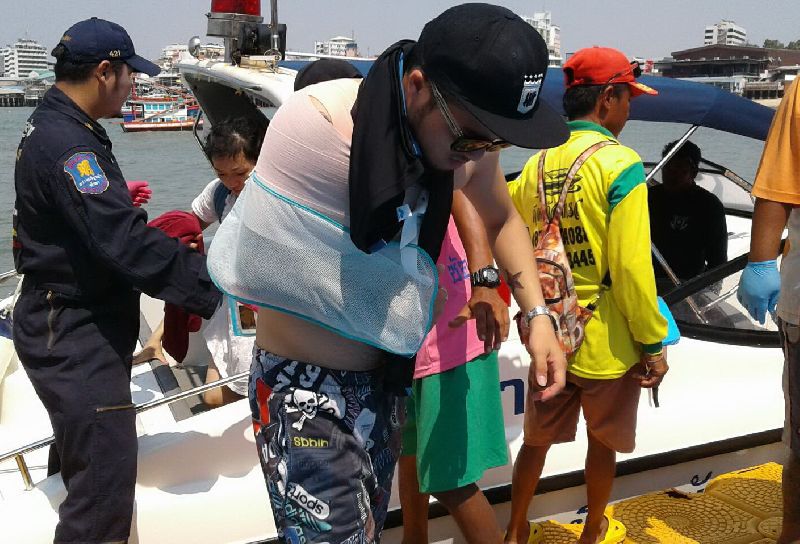 PATTAYA — A second accident involving a Pattaya speedboat in as many days left eight Chinese tourists injured today.
Police said they are still looking for the operators of the two boats to determine who was at fault in Tuesday's crash, which took place one day a day after a similar accident killed a Chinese tourist in the same area.
According to police reports, a boat owned by NPE Co. was carrying a group of tourists from Pattaya to Koh Larn when it collided with a boat from another operator called Blue Dragon, which was also ferrying Chinese tourists to the island.
Eight tourists were injured. Another speed boat in the area took all of the victims to the mainland, police reports said. No one has been arrested.
On Monday, a Chinese man was killed when his jet ski collided with a speed boat in the same vicinity.
Related stories:
Jet Ski Crash Kills Tourist in Pattaya
Tourist Speed Boat Sinks Off Pattaya Coast
Indian Tourist Decapitated By Pattaya Speedboat
'Drunk' Captain Grounds Tourist Boat on Pattaya Beach
'Navigation Error' Leads To Pattaya Deadly Ferry Sinking
Teeranai Charuvastra can be reached at [email protected] and @Teeranai_C.