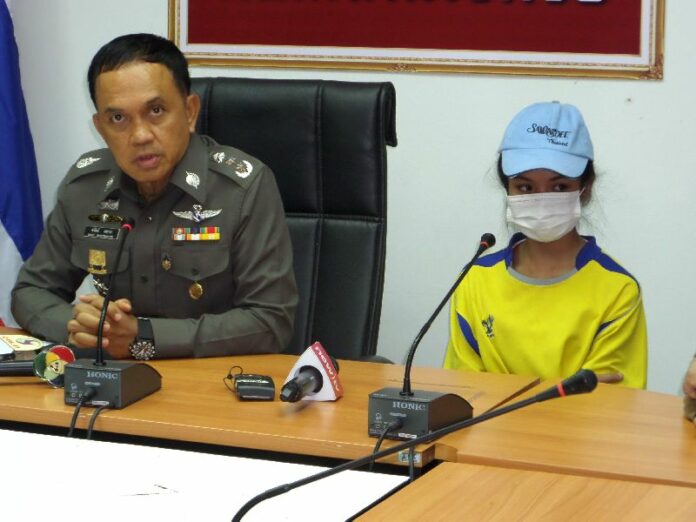 BANGKOK — The 19-year-old woman heard screaming at her boyfriend and five other men to kill a disabled man in Bangkok last week is now under arrest on a murder charge.
Six days after the brutal killing of bakery worker Somkiat Srichan, Natnicha Ritlamlert was arrested on Saturday for her role in the murder, which was captured in several videos and shared widely on social media.
---
'I Watched Him as He Died,' Witness to Disabled Man's Murder Recalls
---
At a news conference announcing her arrest Saturday, Bangkok interim police chief Sanit Mahatavorn said a witness testified Natnicha was clearly heard screaming repeatedly "I will fucking kill you!" at Somkiat as he was stabbed and beaten by the six suspects.
Although Natnicha did not take part in the May 1 killing herself, Lt. Gen. Sanit said her encouragement of the crime was enough grounds for a premeditated murder charge against her. On Sunday police sent Natnicha to the court for remand, which was granted by the judges.
Natnicha is now held at Central Women's Correctional Institution in Bangkok.
Six other suspects – Arin Yodponganan, 20; Peerapol Yodponganan, 20; Monmanat Sangpho, 22; Akkaradet Thatsana, 22; Mek Polkraisorn, 19; and Jatuporn Chansopha, 18 – are also being held at Bangkok Remand Prison to await their trial on a murder charge.
The murder gained widespread attention on social media because of the savagery of the crime – committed in broad daylight against a man who lacked the use of one leg – and the fact that four of the six suspects are sons of police officers.
Police vowed last week to be impartial in their investigation.
Related stories:
Suspected Killers of Disabled Man Related to Police