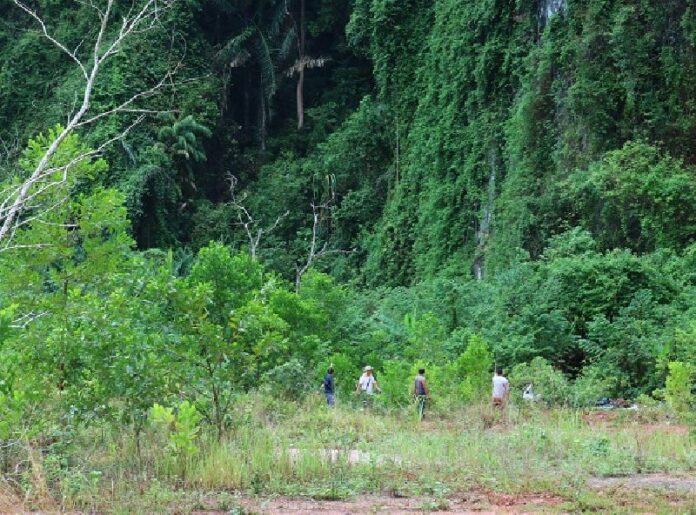 PHANG NGA — A man was shot dead by police after 21 Rohingya men escaped from a detention center in southern Thailand early Monday morning.
The 21 men were detained in an immigration detention center in Phang Nga for a year before they managed to saw their way through the window bars and flee from a second-floor room in the early hours of Monday morning.
Police became aware of the escape at around 3am. They tracked down several of the escapees to the top of a mountain nearby and were able to arrest three of the men at around 9am. At that time, one other Rohingya escapee was shot dead by a police officer in an extrajudicial killing according to Worawit Panprung, the commander of Phang Nga Provincial Police.
"They climbed up to a tall mountain and tried to throw something at police," said Worawit. "The officer had to open fire to protect himself otherwise he would have fallen down from the mountain."
The 21 Rohingya men were detained for illegally entering the kingdom, according to Phang Nga Immigration Police.
Authorities are still searching for another 17 men who remain at large.
A Number of Rohingya refugees were left stranded in Thailand when the military government launched a crackdown against human trafficking last year. Rohingya are an ethnic minority Muslim group from Myanmar, thousands of whom fled the country in recent years in fear of persecution.
An investigation over a human slave camp discovered near Thailand's southern border claimed that authorities and influential businessmen were involved in human trafficking.
Phang Nga's immigration detention center Monday morning after 21 men escaped