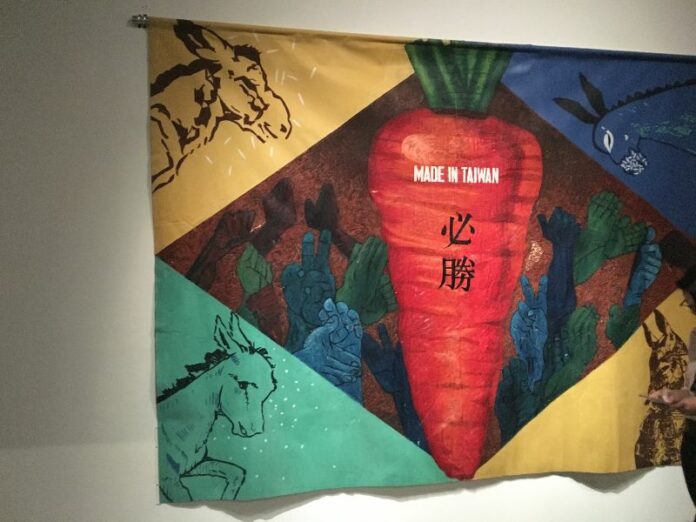 Known for various products with the "Made in Taiwan" label, the island nation has become known worldwide for its industrial products.
Besides that, this lovely island is home to plenty of art and cultural attractions, and a 'must visit' destination for tourists and artists alike.
Taiwan is a charming little island that won second place in the world for its safety, after Japan. Unfortunately, the country doesn't get many chances to welcome Thai visitors at the moment. One probable reason might be difficulties involving visas. But according to the Taiwanese government's robust tourism campaign, it is only a matter of time before larger numbers of Thais visit.
Those who have been to Taiwan before no doubt visited landmark spots like the Taipei 101 skyscraper or the romantic Sun Moon Lake. For art lovers there are plenty of other places worth exploring.
Our first recommendation goes to Juming Museum. This is Taiwan's largest open-air museum one hour north of Taipei, easily accessible by bus, car or shuttle van services.
The first exhibition features bronze sculptures in the form of soldiers. Why soldiers? Perhaps that's Mr. Ju Ming, a very famous sculptor and founder of this museum's attempt to show respect to Taiwanese people serving in their Armed Forces.
Next to the military sculptures is a Taichi series. The well-known martial art is presented in the form of strong angular sculptures. Taichi's graceful movements signify strength from outside along with tenderness inside.
Another highlight is the children's zone. Here kids are allowed to draw anything from their endless imagination by water. They can also find colored chalks for floor painting from a vending machine.
The last past is special for young artist to perform their talented skill in graffiti. Anyone can paint as they like without having to worry about breaking any laws.
In short, an ideal place for people of all ages.
Taipei Fine Arts Museum
This is our next recommendation.
Collections of contemporary and pure modern art are exhibited here. The museum begins with Yang Maolin's exhibition in the main hall. This is a real highlight.
A fine collection of oil paintings on Taiwan's social and political issues portrays conflicts and quarrels. Most paintings are gloomy in color and distorted in forms; some even illustrate people fighting each other.
The next hall is a real treat for fans of animation, children's stories and comic books. There are many wonderful artworks based on various superheroes and characters such as Alice in Wonderland, Peter Pan, The Frog Prince, and Pokemon. A combination between popular figures and religious belief resulted in new form of art, for instance, an altar table with comic figures instead of gods or goddesses.
Right upstairs is a scientific exhibition. One can enjoy experiencing innovations like a hands-on sound generator and automatic light timer.
Back to the ground floor, kids will love "Children's Art Education Center" where they can play, learn and perform activities.
Both museums' children zone encourages kids to create their own art to take back home or perhaps to exhibit at the museum. This visionary management reflects the country's outlook on children as a precious resource for the future.
These are just two of many arty attractions in Taipei. If you have a chance to go to Taipei, please go and experience them for yourself.
You are guaranteed to lose track of time in the museums.