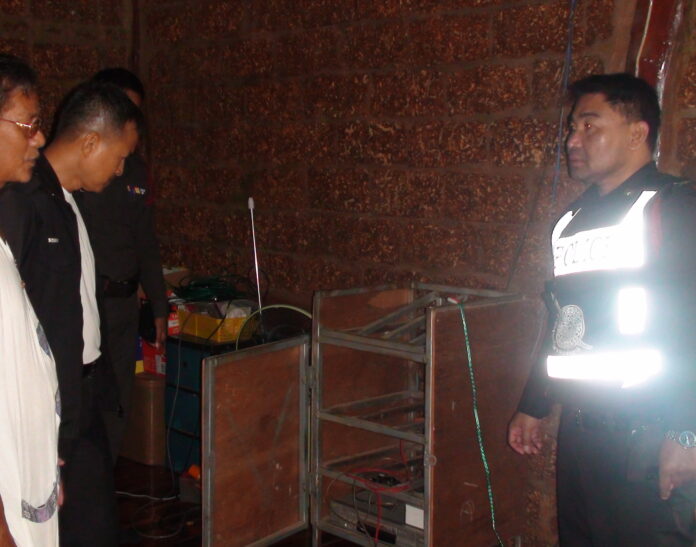 SISAKET — The parishioners of Wat Baan Non Khae will have to observe the beginning of Buddhist Lent without the usual dhamma teachings, thanks to a thief who stole its sound equipment Wednesday morning.
Abbot Supol Jirasubodhi told police the thief most likely burgled the temple around 6am while he and the other monks were out collecting morning alms.
When Phra Supol returned to the temple, their 20,000 baht loudspeaker, which the monks used for broadcasting Buddhist chants and teachings to templegoers on religious holidays, was gone.
"The thief took the loudspeaker and the rest of the equipment," Phra Supol said.
He added that the audio system was donated to his temple by local Buddhists.
Police said they are investigating the incident.
Wednesday marked the first day of the three-month Buddhist Lent, during which time monks must stay confined to their monasteries and temples. Religious Buddhists also refrain from drinking alcohol during the Lent.