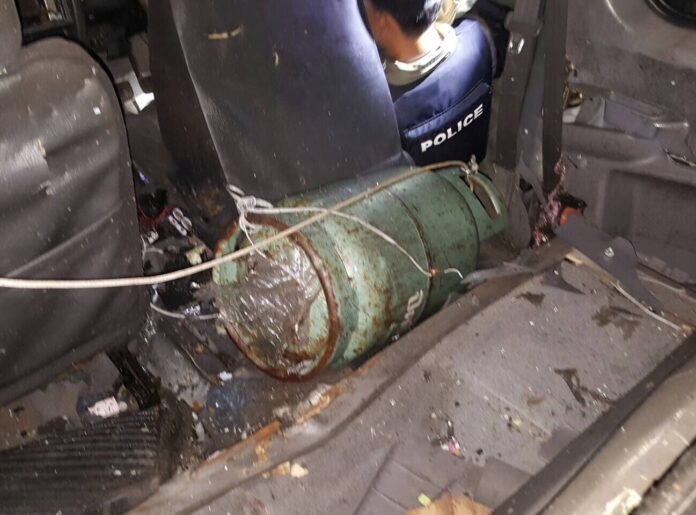 YALA — Police say they defused a large car bomb, preventing it from going off Wednesday night at a gas station in Yala province.
What could have been a large-scale attack in the region known for years of separatist violence was prevented after the station's staff alerted police to a suspicious vehicle left at the station in Raman district, according to police.
Police said the staff saw two women wearing hijab leaving the car at the gas station shortly after stopping to fill their tank, so they phoned police to check the vehicle, leading to the discovery of a 90-kilogram bomb packed into a gas canister inside the pick-up truck.
Police reportedly spent two hours defusing the bomb.
According to police, the car was the same one used in a suspected separatist gun attack that killed a civilian there late last month.
Police said they are investigating the apparent car bomb.