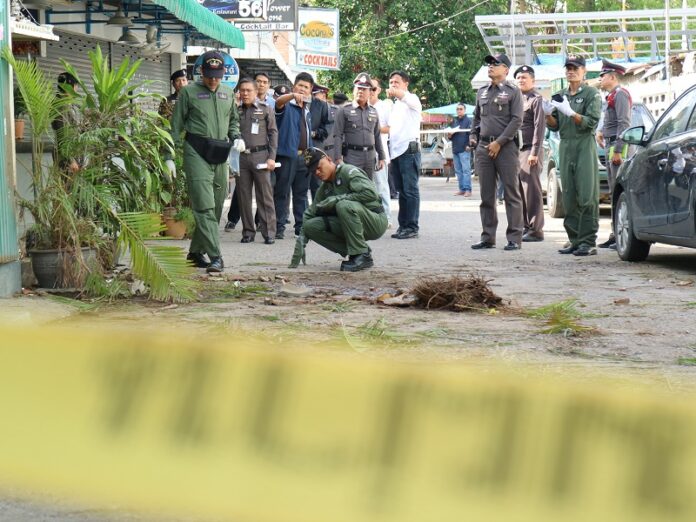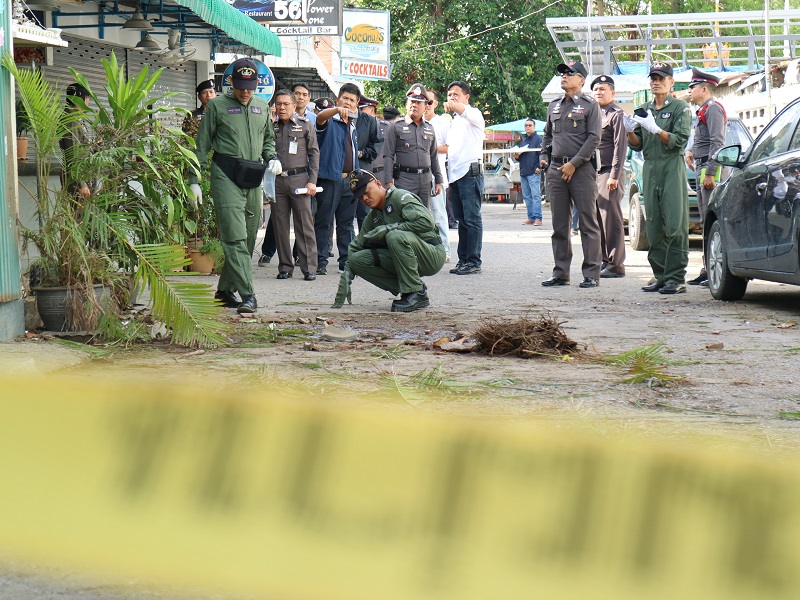 PHETCHABURI — A military court on Wednesday approved an arrest warrant for a man believed to be linked to the bombings at the resort town of Hua Hin two weeks ago, while rejecting two other warrant requests from police.
Police named the suspect as Ruslan Baima, a 35-year-old Songkla native. He's charged with possessing explosive and attempted arson. He is the second suspect to have been issued with an arrest warrant in the investigation into the series of explosions and arson attacks that struck seven southern province during the Mother's Day holidays.
The attacks, which left four people dead, include four bombings in Hua Hin on Aug. 11 and Aug. 12.
Ruslan was previously named as a suspect in the 2012 bomb attack at a hotel in Hat Yai which killed 5 people, but police later retracted the claim.
Police Gen. Srivara Ransibrahmanakul, who heads the ongoing investigation, said he believed Ruslan is still in the country.
Ruslan was one of the three men police believed carried out the explosions in Hua Hin.Their sketches, which were based on witness' descriptions, were released by police on Wednesday.
Read: Police Release Bombers' Sketches, Will Seek Warrants
However, the military court declined to grant arrest warrants for those two alleged accomplices of Ruslan. Srivara said he will gather more evidence and re-apply for the warrants soon.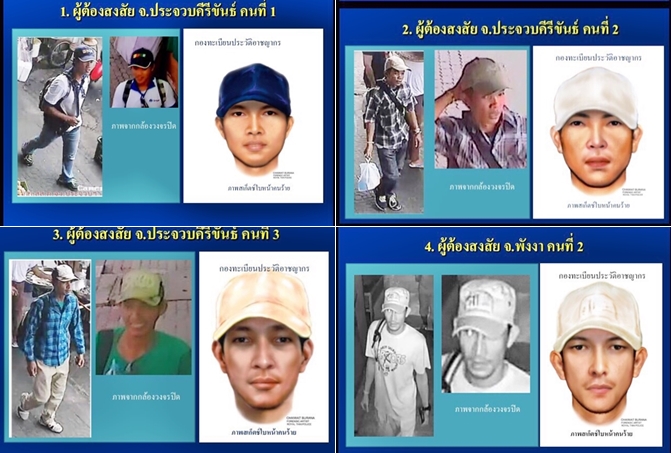 Police on Wednesday also released a sketched drawing of an unnamed man said to have carried out the bomb attack at Bang Niang Market in Phang Nga province on Aug. 12. Police have not said when they would request a warrant for the man.
Wednesday's warrant for Ruslan was the second warrant issued in connection with the bombing spree. The other warrant was a Narathiwat man named Ahama Lengha who, like Ruslan, remains at large.