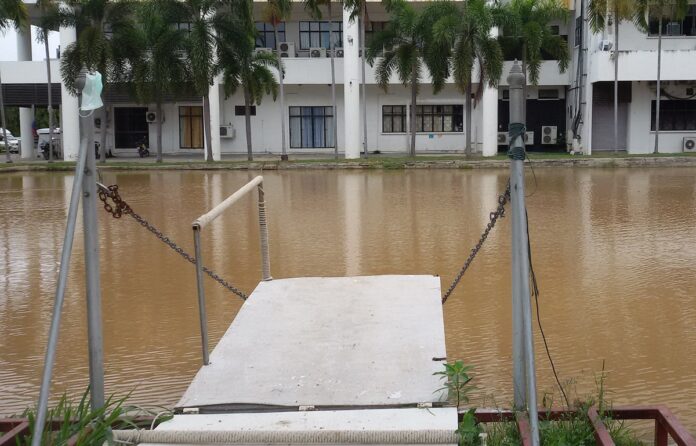 CHONBURI — A 19-year-old student who nearly died during a university hazing ritual last week is set to leave hospital in the next several days, though doctors will continue to monitor his brain activity for any sign of damage, his father said Thursday.
Chokchai Thongnuakao's fate has prompted new calls for authorities and universities to be more vigilant in stamping out the widespread culture of hazing, or rub nong, which has resulted injury and even death in the past. Kasetsart University, where Chokchai is enrolled, denies the student was forced into participating.
Read: Student on Life Support After Near Drowning in Hazing
"He could be leaving this afternoon, but doctors haven't set the time yet," Amporn Thongnuekhao said by telephone Friday. "They are still monitoring him from time to time. They're concerned about his brain. It's normal so far, but they say they have to monitor it."
Chokchai had to be rescued and taken to hospital Friday after senior students reportedly told him to swim in a pond at the university's Si Racha campus as part of annual initiation ceremonies. Chokchai's strength faltered along the way.
The student had his breathing tube removed earlier this week, and he could talk with visitors, according to Amporn.
"He's not a weak man. He's resolved to return to his studies soon," his father said.
Speaking by telephone, Amporn said he's satisfied with how the university has taken responsibility and paid his son's medical bills. But he also wants Kasetsart administration to be more proactive when rub nong comes around next year.
Earlier this morning he sent a letter to junta chairman Prayuth Chan-ocha asking him to enact measures to prevent further violent or abusive rub nong activities. He told reporters that he wanted Chokechai's case to be an example of how rub nong can go wrong.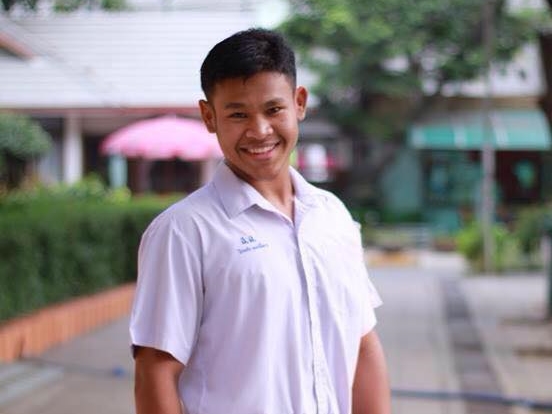 "I have talked to the rector, I asked for his kind consideration to take care of things next time," Amporn said. "And to clearly set boundaries for activities. Especially what involves water and fire. They should be banned. I want [the university] to be more vigilant than this."
Kasetsart University interim rector Chongrak Wachrinrat previously told media that Chokchai was not forced to swim, contrary to eyewitness accounts reported online. Woraprach Sutma, one of the senior students who organized the ritual, also said Monday that he and his friends merely "teased" Chokchai into swimming in the pond.
Amporn said he has not yet talked to his son about what really happened. But he said he's willing to drop the matter if Chokchai manages to return to class without any lasting damage.
"If he can returns to his studies normally, I'm willing to forgive them all, and I won't press charges," Amporn said.
Related stories:
Chiang Mai University to Probe Violent Hazing Rituals
Chula Freshman Says Classmates Threaten Him For Calling Out Hazing