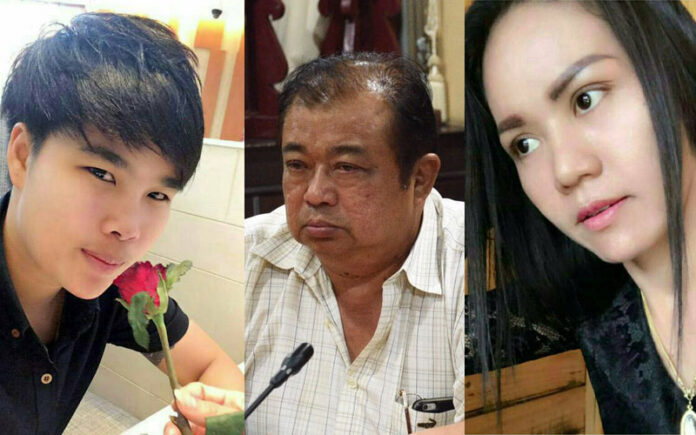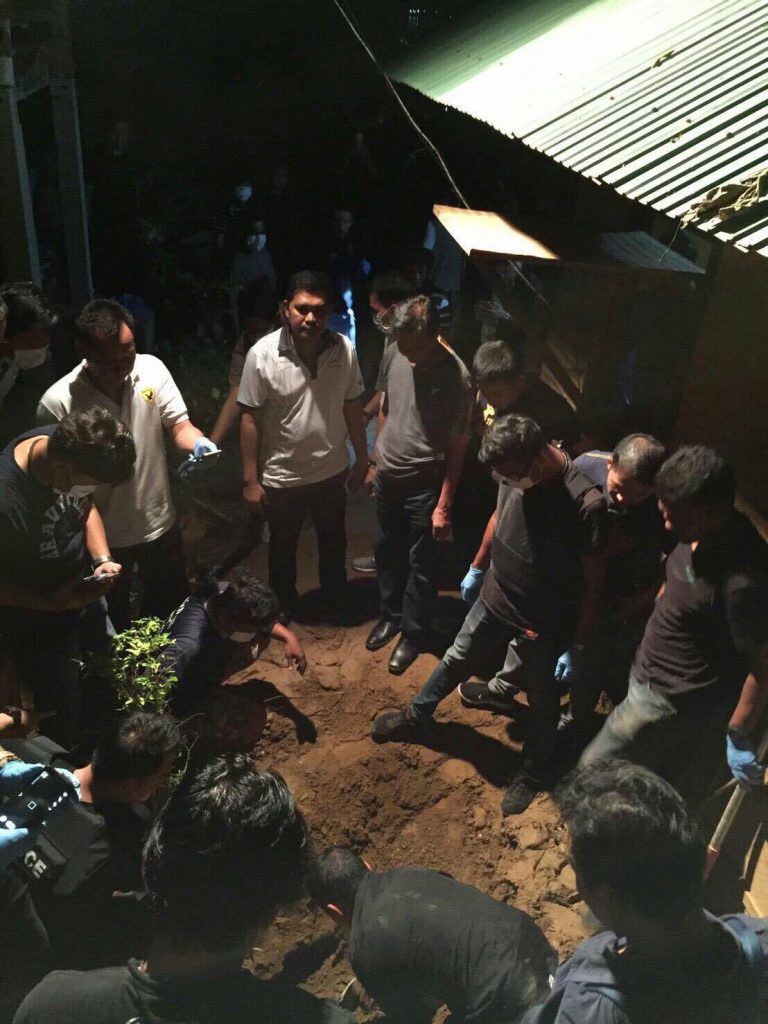 Update: Police announced just before 7pm they have found the body of Suphaksorn Pontaisong buried near the Baan Sitachana resort in Kanchanaburi province.
BANGKOK — A police station chief was being questioned Wednesday for allegedly ordering the kidnapping and possible murder of a woman in Bangkok last month with whom he was romantically involved.
Col. Amnuay Pongsawat, who commanded the Banpong Police Station in Ratchaburi province, turned himself in hours after a warrant was issued for his arrest Tuesday night. The 59-year-old colonel denied all allegations, according to the police station chief assigned to the case.
"He denies everything," Col. Thanasit Pansri said Wednesday.
Read more: Police Chief Wanted in Kidnap-Murder Plot Driven by Jealousy
Thanasit said police are looking for Amnuay's alleged accomplices; one of them, Niwat Suaythong, 32, was arrested Wednesday, while five others remain on the run.
Police identified Amnuay as the person responsible for the disappearance of 28-year-old Suphaksorn Pontaisong, who they said was involved with the same woman he was. Suphaksorn was on the way to the restaurant-bar where the other woman worked as a singer when she was kidnapped Dec. 13 by a group of men on Petchkasem Road, police said.
A witness said she heard an accident, and when she went to look, saw Suphaksorn on the ground beside a motorcycle. Three men ordered into the vehicle saying they were taking her to a police station. She was never seen again.
Police officers said Tuesday they believe Suphaksorn is dead, presumably murdered after the kidnapping.
Among the six civilians wanted for the crime is Kannika Krumrum, 39, the woman said to be involved with both Suphaksorn and Amnuay.
For the alleged crimes, they have all been charged with premeditated murder, abduction and hiding or destroying a body.
Amnuay was being interrogated at the Bangkok Metropolitan Bureau headquarters as of Wednesday morning.
Bangkok police chief Sanit Mahatavorn said investigators will stick to the evidence in building their case against Amnuay and his alleged accomplices. He also blamed the media for publishing their arrest warrants, which he said helped them flee before they could be apprehended.