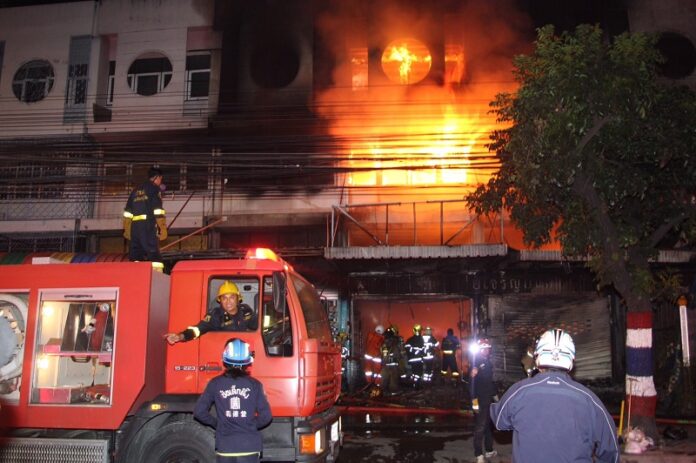 BANGKOK — A three-story shophouse went up in flames early Wednesday morning in northeastern Bangkok, killing five people inside.
Four family members were trapped on the third floor when the fire broke out just after 3am at the shophouse in the capital's Bueng Kum district. A man became the fifth victim after he went back inside to rescue members of his family and died.
Firefighters arrived at 3:50am and tried to put out the flames, which eventually spread to four other houses before being extinguished.
The shophouse where the fire started, Lim Thongchai Charoen Auto in Soi Nawamin 99, sold and installed car remote control systems. Investigators said the fire started on the bottom floor before spreading to the second.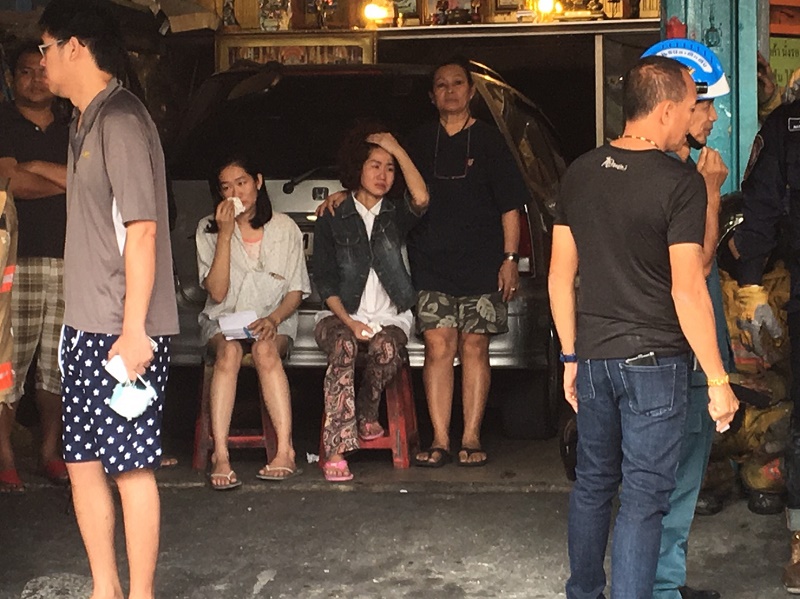 Rattana Thongchaiwatanaampol, 36, the shop owner's daughter, said she was sleeping on the second floor when she heard what sounded like a transformer exploding. At the sight of flames and smoke, she said she quickly told four relatives sleeping on the same floor to get out as she made her escape.
While they made it to safety, four other family members were trapped on the third floor. Jumrus Thongchaiwatanaampol, Rattana's younger brother, ran back inside to try and help their mother, sister-in-law and two 1-year-old twins to safety. He perished with them.
Firefighters took about an hour to put out the fire.
Metro police commander Sanit Mahathavorn said the fire was likely unintended.
"It's unlikely that the cause of the fire is arson, it's most likely an accident," Lt. Gen. Sanit said at the scene. "Citizens should take care to unplug electrical appliances when leaving home. It's also Chinese New Year season, so please be wary of lit candles and joss sticks."