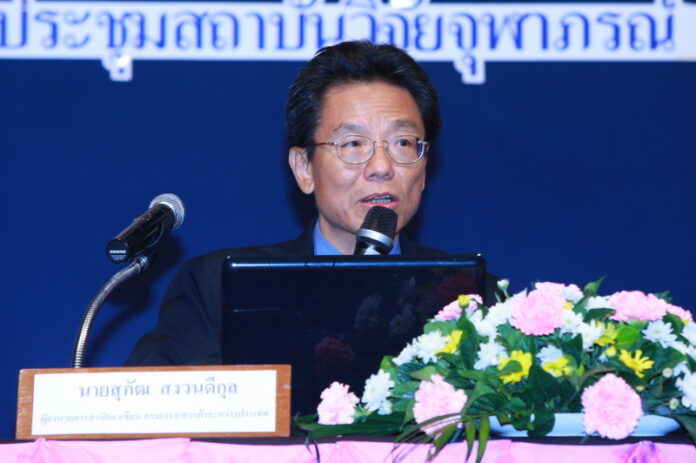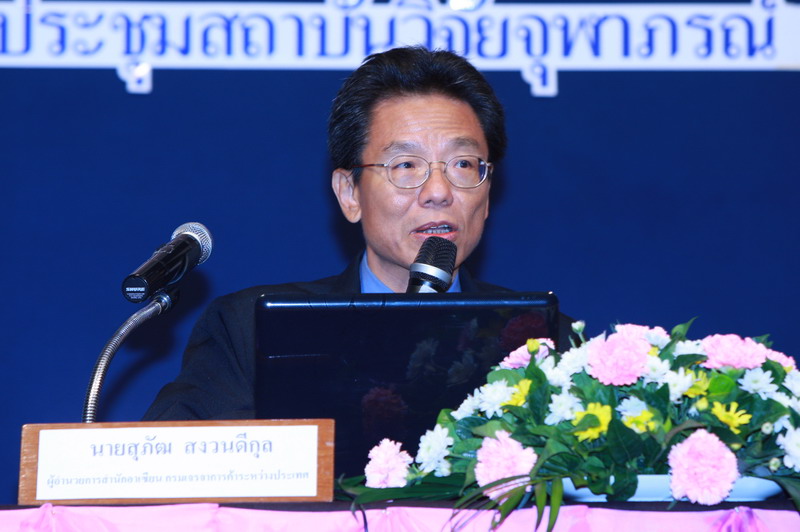 BANGKOK — A senior commerce official on Monday admitted to stealing paintings from a hotel in Japan and announced his resignation.
Speaking about the scandal for the first time since it erupted last week, Suphat Saguandeekul said in a statement released to the media he unreservedly apologized for bringing shame to his country through his actions. He said he was drunk at the time.
Suphat's apology came a day after the Ministry of Commerce suspended him from duty and launched a formal investigation.
Read: Thai Official Who Stole Hotel Paintings Freed by Japanese
Suphat, who served as a deputy director for the Department of Intellectual Property, said he was out drinking with his Japanese colleagues late into early morning. He said he was extremely drunk when he "committed an act that I should not have."
"I stress that I have no intention to find an excuse. Now that I have committed wrongdoing, I admit my guilt," Suphat's statement said. "I merely ask for an opportunity to explain what happened in that night."
He said he took responsibility because growing up and studying in Japan had instilled him a sense of honor that requires holders of political office to resign if they do something wrong.
It is not immediately clear whether Suphat's resignation would affect the investigation.
Commerce Minister Apiradi Tantraporn announced on Monday that Suphat was suspended from his position and transferred to an inactive post as punishment while the inquiry is ongoing.
Suphat was a deputy director in the Department of Intellectual Property. He returned to Thailand on Saturday after a settlement was reached and Japanese prosecutors dropped charges against him.
Apiradi also did not say what the penalty for Suphat would be if he's found to be at fault. Deputy Prime Minister Wissanu Krea-ngam said on Friday that Suphat could be found guilty of either a minor or serious offense.
Penalty for the former is a reduction of salary while the latter could mean expulsion without retirement benefits.
Officials said he was in Kyoto for a meeting with his Japanese counterparts to talk about patent rights. He was later arrested Jan. 24 and accused of stealing three paintings from the hallway of the hotel where he was staying, a crime captured on camera, according to Japanese media reports.
A spokesman for the Ministry of Foreign Affairs said Suphat repented the crime and paid an unspecified amount of compensation to the hotel.
Related stories: 
Thai Commerce Official Arrested in Japan for Stealing Hotel Paintings