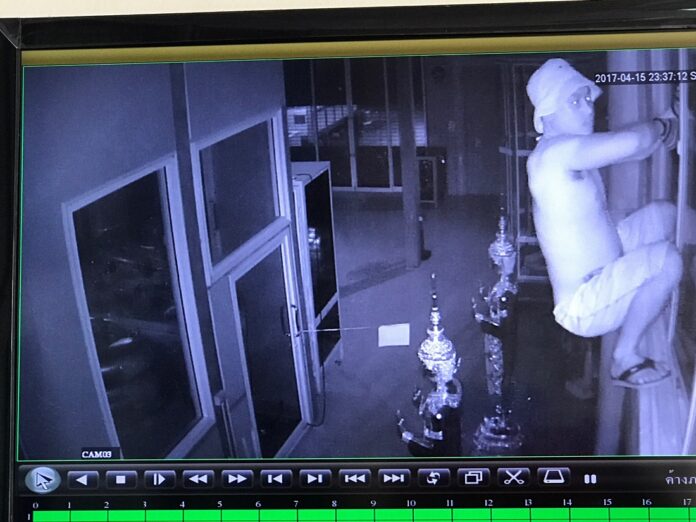 BANGKOK — Police were looking for a man allegedly seen stealing three gemstone rings from a Buddha figure at a temple in Bangkok on Saturday night.
The Abbot of Wat Bunsri Maneekorn said the thief entered the temple at about midnight, broke the glass barrier that protected the statue and made away with the rings, which cost about 200,000 baht.
Police said the theft was captured in security camera footage, which also showed the man praying to the statue before stealing from it.
The rings were fitted with two rubies and a sapphire, abbot Phra Maha Chanon Kusalachitto told reporters. The temple had spent about 3 million baht in donation money to build the Buddha and its gem-decorated attire, the abbot said.
He added that the same man was seen praying and scouting at the temple in January, which suggested that the thief had planned the heist well in advance.