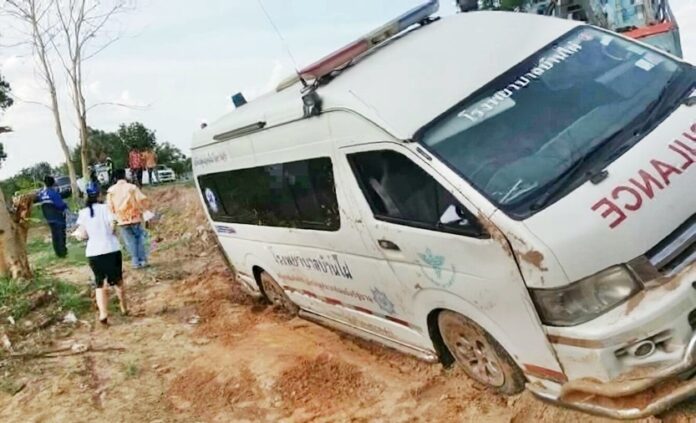 BANGKOK — Road accidents throughout five days of the Songkran holiday claimed 283 lives this year, with Korat having the highest number of fatalities, the government disaster agency announced Saturday.
Of those deaths, 17 occurred in the northeastern province alone, though Chiang Mai had the highest number of injuries, 145. The numbers were released as part of the routine butcher's bill for the annual "Seven Dangerous Days," a week that covers the traditional Thai New Year festival, during which hundreds of thousands of people travel on the road.
The numbers are from the period between April 11 and 15. Similar to previous years, highway police commander Somchai Kaosamran said a vast majority of traffic deaths, or 84 percent, involved motorcycles.
Also alike all previous year, drunk driving and speeding were cited as the main causes of these accidents.
The road death toll is expected to rise even further as hordes of commuters are set to return to Bangkok today and tomorrow – the closing stage of the Seven Dangerous Days. Congestion had already been reported at major highways leading to the capital city.
Related stories:
Lower Blood Alcohol Limits for Young Drivers Hailed by Road Safety Advocates
Junta Wields Absolute Power Again. This Time on Seat Belts.
Here's Why Fewer Will Die on Thai Roads if Vans Replaced