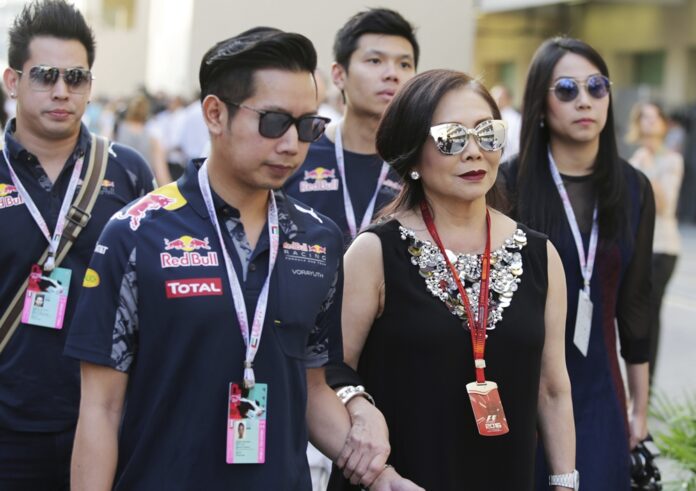 BANGKOK — The Ministry of Foreign affairs on Friday revoked the passport of Vorayuth "Boss" Yoovidhya, scion of Red Bull's energy drink fortune.
The move came after it was revealed that Thai authorities had allowed the 32-year-old to leave the kingdom on April 25, three days before his arrest warrant was issued.
The decision was announced by Busadee Santipitaks, general of the department of information and spokesperson of the foreign ministry. Busadee said the move was made after police and related agencies requested the ministry to take action.
She added that the matter had been handled in accordance to the 2005 passports law. She said Vorayuth would no longer be able to use his Thai passports to travel and would be considered an illegal immigrant if found without a valid passport in a foreign state.
Five years after a fatal car crash in which Vorayuth allegedly hit a policeman with his Ferrari before dragging his body out the way and fleeing to his opulent residence in Thonglor area, he is now not just wanted but without a Thai passport.
Varyuth's lawyers have maintained that the ill-fated police officer swerved unexpectedly in front of his sports car – a claim disputed by forensic examiners.
More recently, Vorayuth has been found by foreign media to be leading a jet set lifestyle of endless partying in England and beyond.
It was reported that he left Thailand last week for Singapore on his private jet.