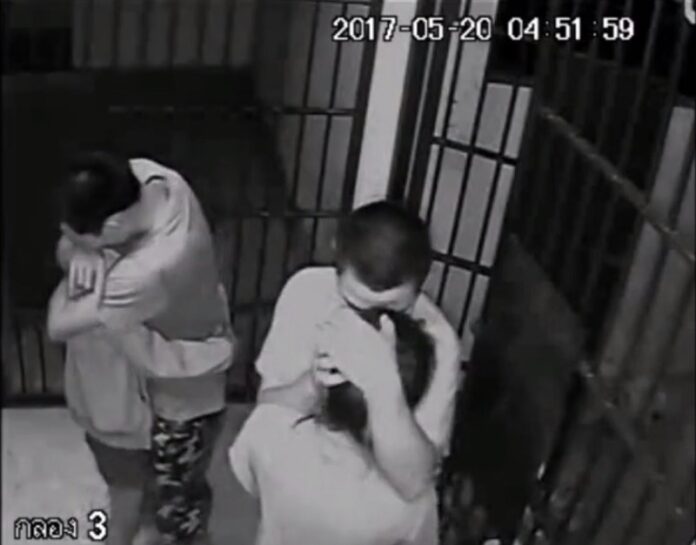 ROI ET — A policeman was fired Sunday for opening a jail cell and allowing two prisoners to escape to their waiting girlfriends.
Security camera footage would later show Senior Sgt. Maj. Chalat Nan-udon unlocked a cell door just before 5am for a pair of prisoners to meet the women waiting outside for them. The couples embraced warmly before just walking away. They remained at large as of Monday morning.
The footage contrasted with what the policeman originally said. Chalat insisted he'd done nothing wrong, as the prisoners had escaped after he opened the door to empty the trash can inside the cell.
"I open the cell door and and walked inside to take out the bin, and then they just suddenly all went out to hug," he said.
Chalat had also claimed that he tried to block them from leaving but was attacked. The video does not show any such attempt.
After they left, he said he gave chase on a motorcycle he took from a woman passing by the station, but Toyota Vios overtook him and rescued the four.
The two escaped prisoners were Surachai Phumiphak, 27 and Surasak Kantamat, 23. Both were arrested on drug-related charges.
The two women, Saowaluck Samoejai and Irada Pholyiam, are wanted for aiding their escape.
Chalat was expelled but is eligible to return to his job if the investigation finds him innocent.