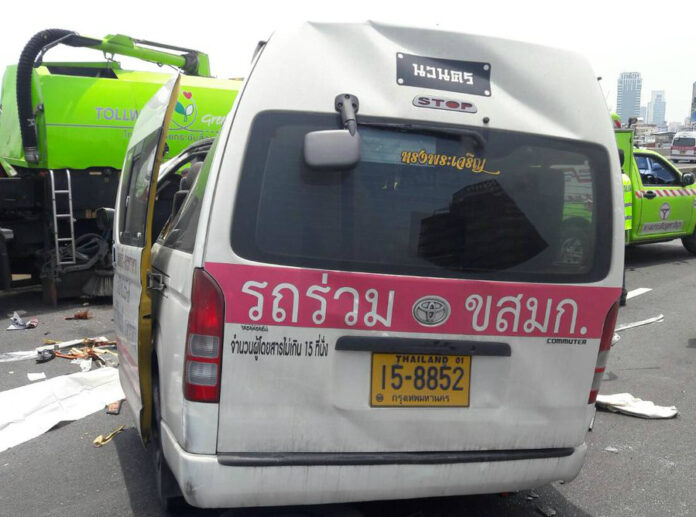 BANGKOK — At least two died at about noon on Monday when a public transportation van crashed into a street sweeper on a Bangkok tollway.
The van was en route from the Navanakorn Industrial Estate in northern metro Bangkok to the Victory Monument when it struck the street sweeper on the Don Mueang Tollway near the Din Daeng exit. At least two people in the van were killed in the crash, and several were injured.
The crash caused traffic congestion near Sutthisan Junction and surrounding areas. Motorists are advised to use other routes.