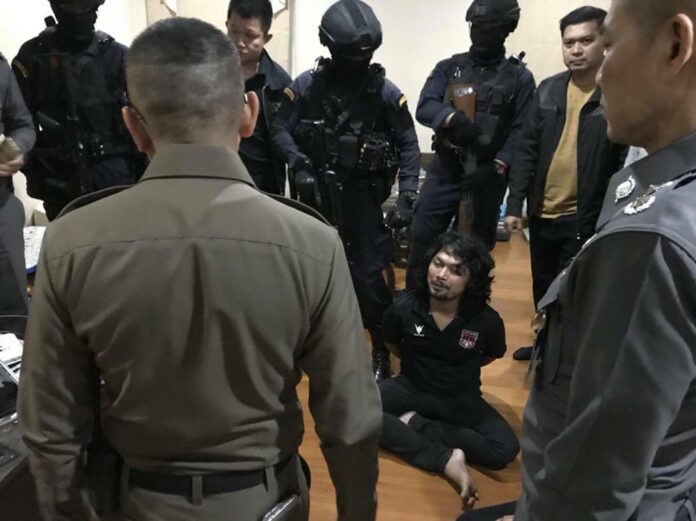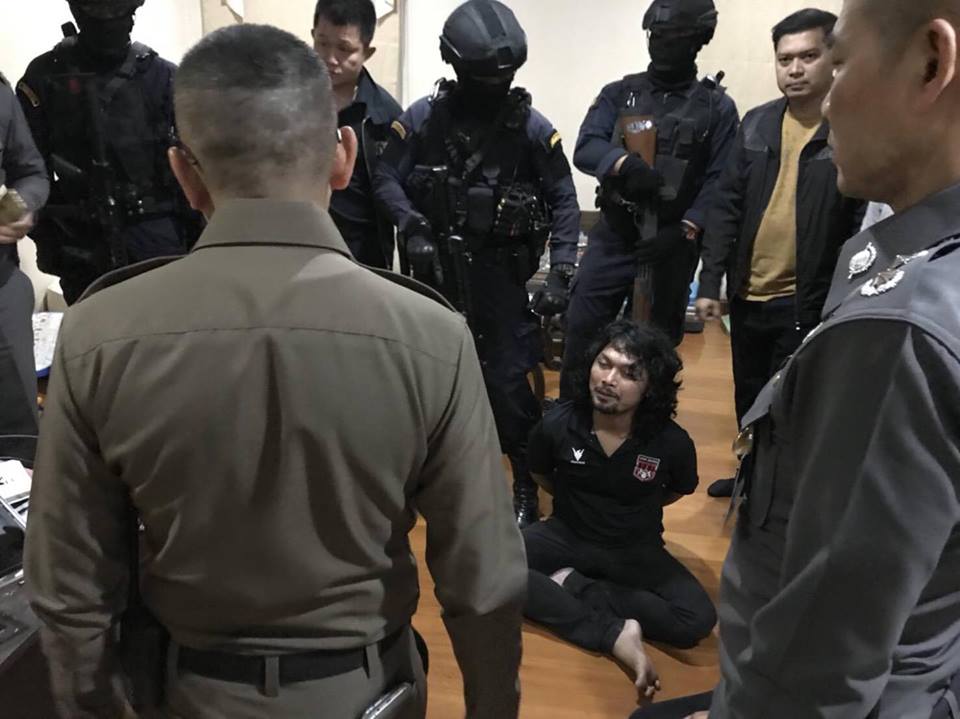 Update: Sek Loso was released on bail Monday
BANGKOK — Police commandos stormed a famous rock musician's residence and took him in custody Sunday evening after he refused to turn himself in for firearm offenses.
Seksan Sukpimai, or Sek Loso, was arrested following a standoff with police officers inside his house in Bangkok's Kannayao district. Sek is wanted for firing a pistol into the sky Thursday at a temple, which he livestreamed on Facebook.
A court warrant was issued for the 43-year-old rocker on Saturday, but he ignored demands from police that he surrender, prompting the raid.
The operation was led by deputy Bangkok police commander Sompong Chingduang.
Sek responded by locking himself in a bedroom and broadcasting his standoff with police live on Facebook. At one point, he reached for a handgun and threatened to shoot.
"You listen to me. I have a gun." Sek called to Maj. Gen. Sompong, who was standing at the other side of his bedroom door. "Don't turn a small issue into a big issue. If anyone comes in, I'll shoot them."
Police commandos were later dispatched to break down the door and capture Sek. He was being brought to the Bangkok police headquarters as of press time.
In the video posted on his official Facebook account at about 1am Thursday, Sek walked with a handgun around the temple and prayed to several Buddha statues.
After he lit incense sticks at the last altar, he walked to an open area and fired nine shots into the air and one into the ground.
Sek has been charged with discharging a firearm in a residential area. Police said they will also check whether the gun was properly registered, and whether he had a permit to carry it.