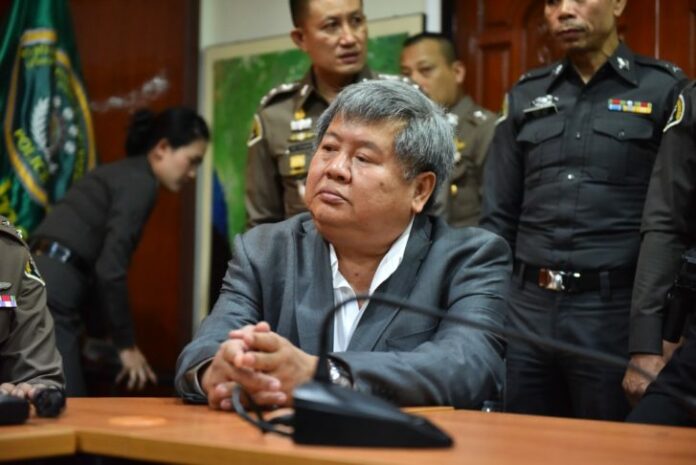 BANGKOK — A prominent environment activist said his foundation will march cross country in support of prosecution of a billionaire accused of poaching a black panther in a protected forest last month.
Sasin Chalermlarp told reporters Monday the walk would either take place in Bangkok or go from the capital to Kanchanaburi province, where Italian-Thai Development chairman Premchai Karnasuta was arrested on suspicion of killing the big cat and other animals on Feb. 6.
Sasin, who heads the Seub Nakhasathien Foundation, an environmental organization, said the action is meant to show support for the police and urge them to keep working the case against Premchai.
The march, called Walk for Black Panther, will take place in April or May, the activist said.