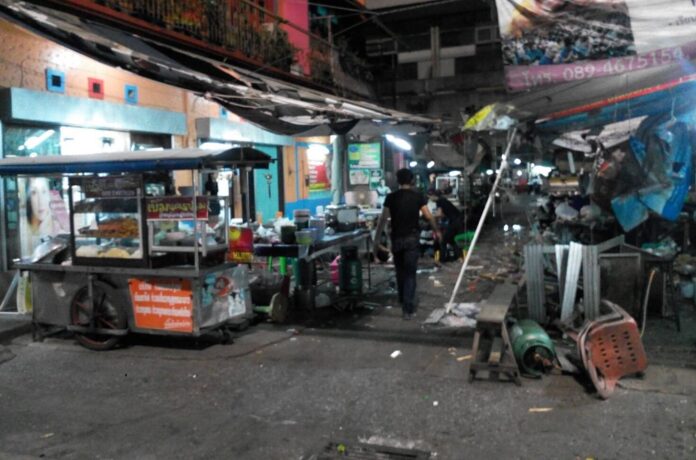 PATTANI — The military has yet to establish a link between six people sentenced to die for a bombing spree in the Deep South and known militant groups operating in the region, a counter-insurgency unit spokesman said Thursday.
The six men were given death sentences Wednesday for four 2016 bomb attacks in Pattani province that killed two people and injured 20. Col. Peerawat Saengthong of the Internal Security Operation Command, or ISOC, said investigators will keep working to establish which group they belonged to – if any.
"We are still analyzing the information. We cannot yet make any conclusions," Col. Peerawat said. "Gathering information is an ongoing process."
Ibroheng Yuso, Amree Lueyo, Santi Chantarasakul, Ayub Polee, Isma-ae Tuyong, and Nironig Niday were convicted in a civilian court for bombing a noodle shop, electronics store, two fishing boats and clothing store between June and October 2016.
Three more defendants – Abdullah Haye-uma, Ruslan Waehayee and Masan Salae – had their death sentences commuted to life because they cooperated with the investigation.
Peerawat said more arrests could follow in the future. He added that the defendants are appealing their conviction.
Pattani and its two neighboring provinces are home to a network of shadowy militants seeking to secede the Muslim-majority region and form an independent state. They rarely claimed credit for the attacks.
The campaign took an aggressive turn in 2016 with militants suspected in brazen attacks staged simultaneously in tourist areas as far away as Hua Hin. Four people were killed in seven provinces around Mother's Day that year.
More than 6,500 people, mostly civilians, have died since the secessionist violence broke out in 2004.