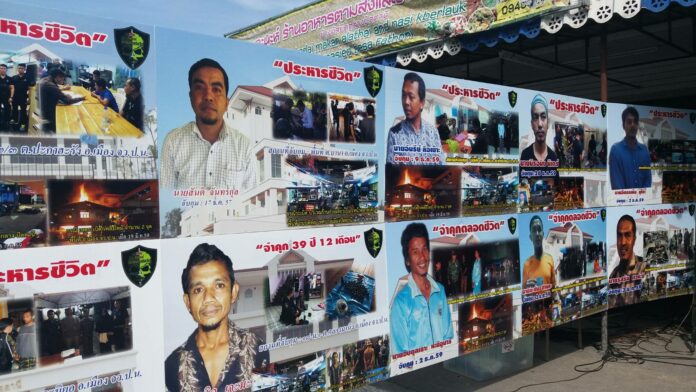 HAT YAI — An army spokesman says a court in southern Thailand has condemned six men to death for several bombings in 2016 that killed two people and wounded more than 20.
The spokesman says 10 defendants had originally received death sentences on Monday from the Pattani Provincial Court. Because of their cooperation, three had their sentences commuted to life imprisonment and another to 40 years in prison.
Thailand's three southernmost provinces of Pattani, Yala, and Narathiwat have been plagued for over a decade by Muslim insurgents seeking autonomy from predominantly Buddhist Thailand. More than 6,500 people have been killed in the violence since 2004.