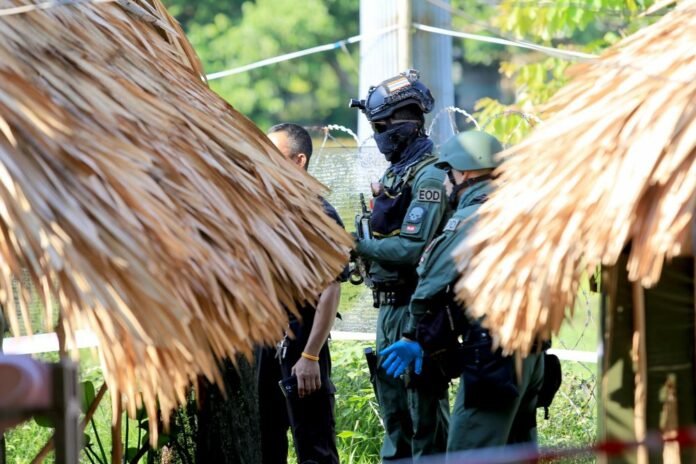 YALA — Security forces in the southern border provinces have been instructed to shoot down on sight any unidentified drones in their vicinity, a military spokesman said Wednesday.
The order followed a grenade attack which injured two paramilitary members in Yala province on Tuesday. A drone was seen scouting the outpost for several nights prior to the attack, according to Thanawee Suwannarat, a spokesman for the counter-insurgency agency.
"They can now respond immediately upon seeing any drone," Col. Thanawee of the Internal Security Operation Command, or ISOC, said. "They can fire on the drones, because flying drones over military facilities clearly shows intention."
Officials said unidentified assailants fired two grenades into a police outpost in the early hours of Tuesday, injuring two people, and fled the scene after police responded with gunfire. Troopers based at the camp said they saw a drone flying over the site at about 3am for several nights.
Thanawee said authorities are also drafting regulations that will tighten use of unmanned aerial vehicles in the three southern border provinces, known as the Deep South.
Separatist violence has pit security forces against militant insurgents for the last 14 years in the Muslim-majority region. More than 6,600 people have died in the conflict.