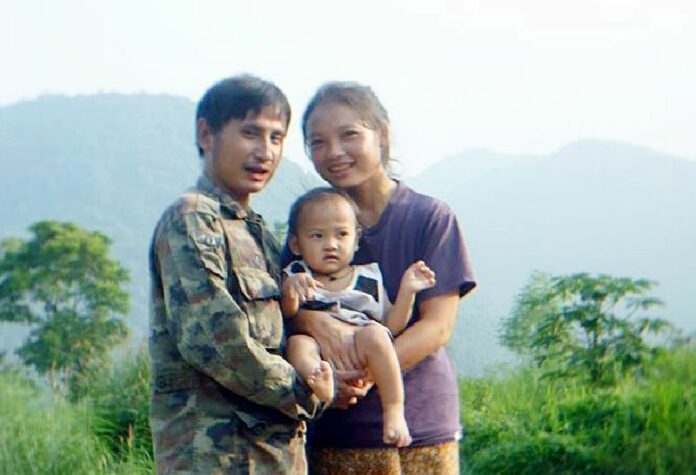 BANGKOK — The Department of Special Investigation announced Thursday it will investigate the high-profile disappearance of a Karen activist four years ago.
Word that the nation's top investigative agency would look into what happened to Porlajee "Billy" Rakchongcharoen was announced in a statement this afternoon.
Billy was a prominent environmental and community rights activist. He was last seen in April 2014 in the Kaeng Krachan National Park being taken into custody by park officials on allegations he illegally had a wild bee honeycomb and six bottles of wild honey. He has never been seen since.
After he vanished, park officials insisted he was later released the same day after being questioned.
Billy had a longstanding legal dispute with park chief Chaiwat Limlikitaksorn, who was accused of forcing out ethnic Karen by destroying and burning 20 of their homes.
The investigation went nowhere for years. In a related development, the Supreme Administrative Court earlier this month found Chaiwat guilty of malfeasance for setting fire to more than 100 Karen houses in the park. He was ordered to pay compensation of about 50,000 per house to six plaintiffs. In the same ruling, the court said the affected ethnic Karen could not return to their homes in the park because they did not possess property deeds.
Kingsley Abbott, a senior legal advisor with Geneva-based International Commission of Jurists, tweeted Thursday saying the decision, which came after years of advocacy by groups including his, was "hopefully an important step towards accountability and establishing truth about his fate and whereabouts."
#Thailand: [Breaking] The DSI announced today it will investigate the apparent enforced disappearance of "Billy" after years of advocacy from @ICJ_org & others – hopefully an important step towards accountability and establishing the truth about his fate or whereabouts pic.twitter.com/rDVBNgE8YN

— Kingsley Abbott (@AbbottKingsley) June 28, 2018