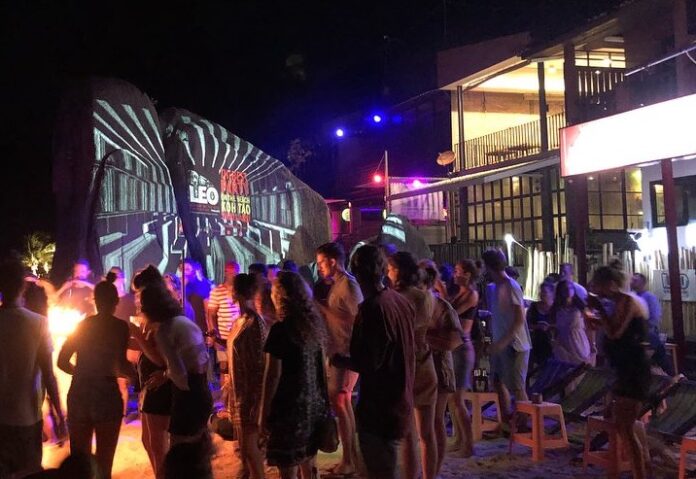 KOH TAO — Police on Wednesday cast doubt on a news report that a British woman was sexually assaulted on the popular tourist island of Koh Tao.
According to Samui Times, the tourist was drugged and subsequently attacked on Sairee Beach near the same place two British backpackers were murdered in 2014. The assault reportedly took place June 26, but a local police officer denied anyone had filed a report.
"No one has alerted us about it," Koh Tao deputy police chief Napha Senathit said by phone. "In these kind of cases, we would have [investigated] if someone made a report."
Lt. Col. Napha added that his force has received allegations of sexual assault in the past which later turned out to be consensual. He cited the case of a French policeman falsely accused of rape in April.
"Many cases turned out differently after they filed the report, like that case about the Frenchman," Napha said.
The Samui Times report said someone spiked the unidentified victim's drinks at Leo Bar before she was assaulted on the beach. She reportedly returned to the United Kingdom on July 2 and handed a T-shirt containing DNA to police there.
Leo bar owner Phutthiphon Chotchuang said he didn't notice anything unusual that night, but allowed that something could have happened outside the bar.
"I check in with the security all the time. The guards keep watch on people here," Phuttiphon said. "Nothing definitely happened at the bar. But if she got drunk and followed anyone outside the bar, I wouldn't know."
He said someone who identified herself as the victim's mother later contacted him after the alleged attack saying her daughter was drugged at his bar. Phuttiphon said he replied there are security cameras inside the bar, but the footage was already taped over by the time she sent him a message.
"Her mother sent a message to the bar's Facebook page,"Phuttiphon said. "I told her if the incident took place recently, we'd have camera footage."
Koh Tao gained international attention after British tourists David Miller and Hannah Witheridge were murdered there in September 2014. Two Burmese men were convicted of killing the pair, though they denied the allegations.