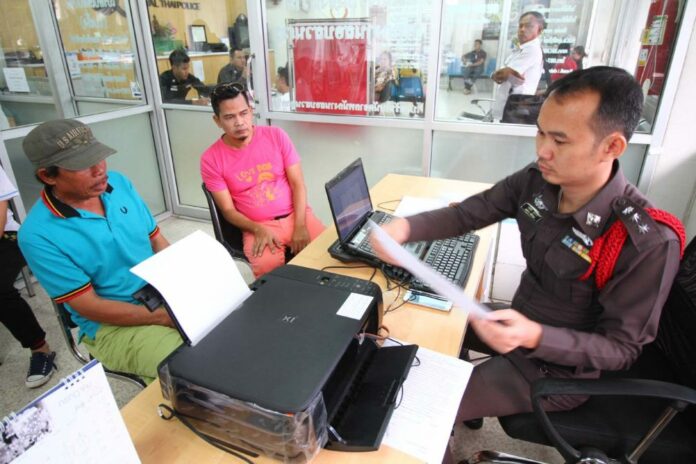 BANGKOK — Victims of crimes may soon be able to file their complaints at any police station in the country.
In a meeting held Monday, police commissioner Chakthip Chaijinda approved the abolition of restrictions that require crime victims to report only at police stations where the incident occurred, a police spokesman said Wednesday. However, there is no information of when the change will actually come to effect.
"There are many laws that need to be amended," Lt. Gen. Piya Uthayo said by phone. "He agreed with a committee on reforms of police. The change will definitely benefit the public."
Lawmakers in favor of the new policy must submit an amendment to the interim parliament for a debate, Piya said.
"We don't know how long it would take, but the police commissioner marked this issue as urgent," the spokesman said.
Proponents of the reform argue that the restriction prevents crime victims from seeking timely help and investigation.