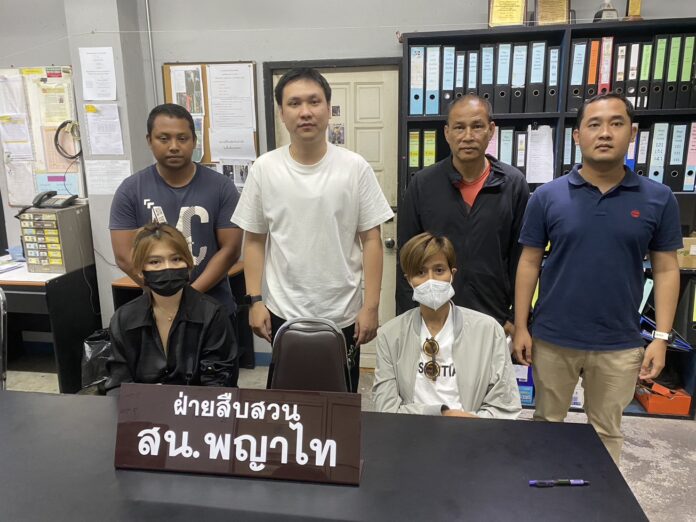 BANGKOK — Two women were arrested Friday for allegedly pickpocketing foreign tourists at a shopping mall in the Pratunam area, police said.
Nanatsicha Torprasert, 36, and Issariyakorn Ruangdet, 33, were arrested after security guards recognized the suspects and notified the police. Deputy superintendent of Phayathai Police Station Trin Ornnim said the suspects had previously stolen valuables worth about 90,000 baht from tourists twice at the mall before being apprehended Friday night.
Pol. Lt. Col. Trin said the suspects specifically targeted foreign tourists who left their belongings while they tried on clothes before fleeing the scene.
"Tourists are warned to always watch their personal belongings, secure their bags, and check their valuables before leaving the store," the deputy chief said.