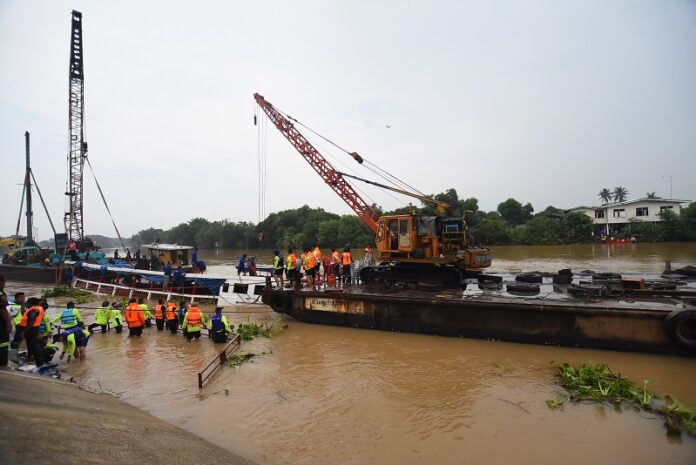 AYUTTHAYA — A search for missing passengers was called off Tuesday afternoon after the last body was pulled from the water. The final death toll stood at 28.
The body of an 89-year-old woman was discovered at about 5pm, one kilometer away from the boat sank two days earlier. Seven men and 21 women were killed in the accident.
The search was called off when rescuers realized a 2-year-old boy had been reported missing due to misinformation.
Related stories:
'Sit Down!' Video Captures Sinking of Chao Phraya Ferry (Video)
Ferry Captain Charged As More Bodies Pulled From Chao Phraya
Death Toll in River Ferry Accident Rises to 18, Search Goes On
13 Dead, 39 Injured When Boat Goes Down in Chao Phraya