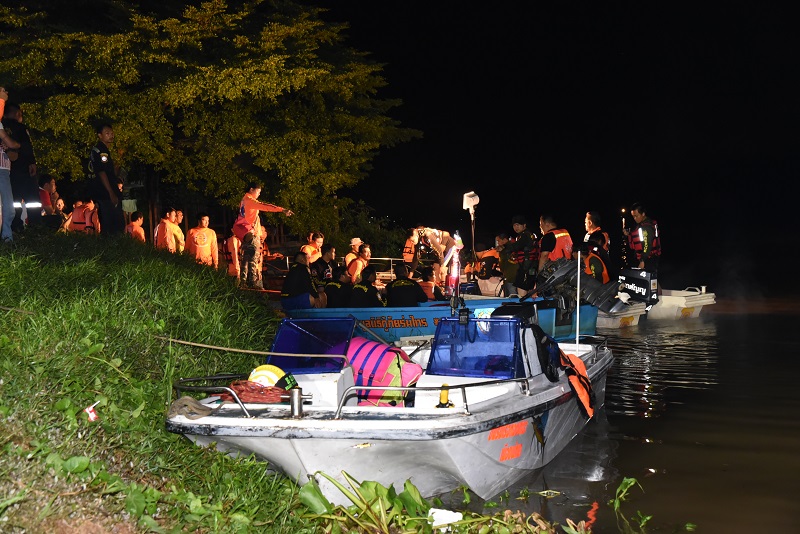 AYUTTHAYA — The skipper of a ferry which sank in the Chao Phraya River was charged with four crimes including fatal recklessness Monday as the death toll from the accident rose to 27 today.
Six more bodies were recovered Tuesday morning from the Chao Phraya River in Ayutthaya province about five kilometers away from the where the accident occurred at Wat Sanamchai. Two passengers remain missing from Sunday's accident.
Read: Death Toll in River Ferry Accident Rises to 18, Search Goes On
Boat operator Wirat Chaisirikul was charged with recklessness resulting in death and injury, operating the vessel without a valid license and overloading it with too many passengers, officials said.
Wirat was arrested Monday and remains in custody, according to Col. Surapong Thampitak of Phra Nakhon Si Ayutthaya police.
The boat on Sunday was carrying more than 100 Muslims heading to Ayutthaya from a mosque in Nonthaburi province. A video clip of the accident shows the two-level ferry founder after crashing into a concrete berm.
Related stories:
Death Toll in River Ferry Accident Rises to 18, Search Goes On