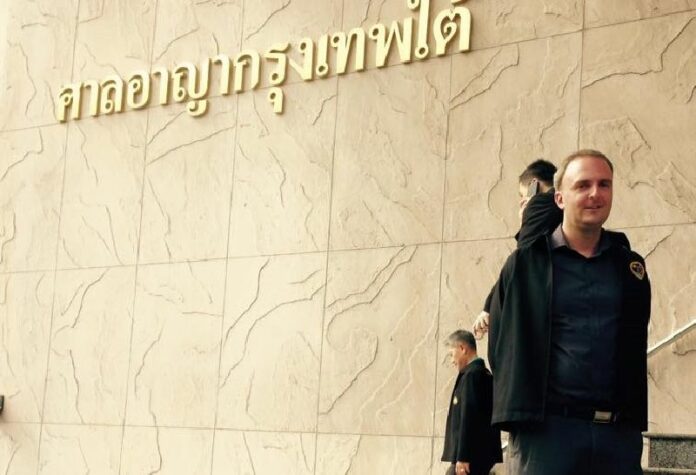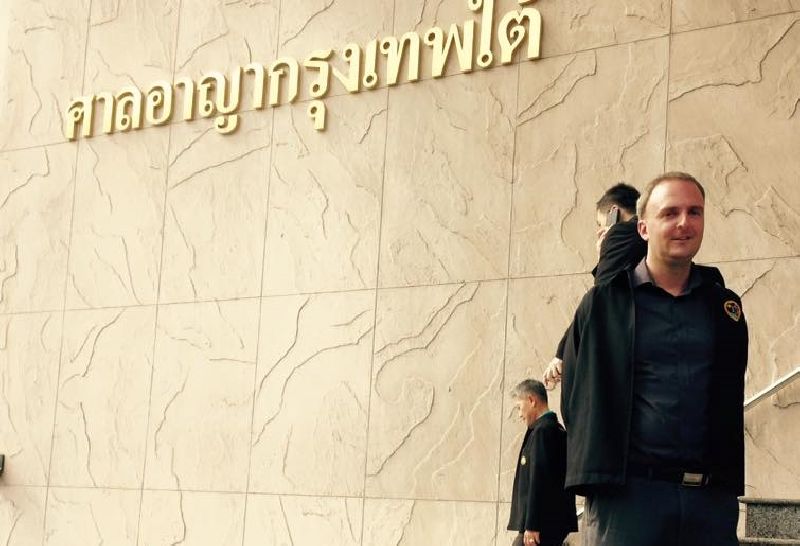 BANGKOK — Migrant rights activist Andy Hall was found guilty Tuesday of defaming a fruit company in a 2013 report for a Finnish NGO on abuse of its workers.
In a ruling that Human Rights Watch said would have a chilling effect on other whistleblowers and activists, the court found Hall guilty of criminal defamation and violating the Computer Crime Act for the report he researched for Finnwatch group.
Hall, who had won two previous court battles over the same offense in 2014 and 2015, was also ordered to publish an apology to Nature Fruit Ltd. in local newspapers and news outlets for up to 30 days. He was given a nominal sentence of four years in prison, but the sentence was suspended so he will not serve jail time.
Sunai Phasuk of Human Rights Watch said the verdict confirmed the fears of many that they could face jail time for speaking out against abuses.
"The consequence is this: Even before today's ruling, there was already a choking effect and climate of fear," Sunai said Tuesday. "Today's verdict affirms that fear."
Natural Fruit filed charges against Hall for Finnwatch's 2013 report "Cheap Has a High Price," in which Hall reported the company's pineapple plant abused the rights of its migrant workers. The company denied the allegation.
Two lawsuits filed by Natural Fruit against Hall were previously dismissed in 2014 and 2015.
"We are shocked by today's verdict. The report was authored and published by Finnwatch; we take full responsibility for it. Andy has been made a scapegoat in order to stifle other voices that speak out legitimately in support of migrant worker rights," said Sonja Vartiala, Executive Director of Finnwatch, in an online statement.
Related stories:
Rights Activist Andy Hall to be Tried for Defamation