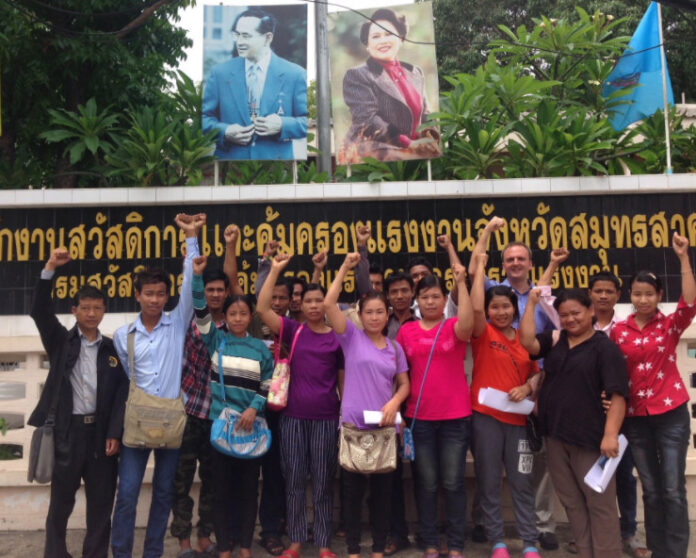 BANGKOK — Blue collar workers said in a Tuesday university poll that the minimum wage was insufficient to make a living in a poll released to mark Labor Day.
Bangkok Poll, who conducted a survey on 1,045 blue collar workers aged 18 and above in the capital and its vicinities between April 24 and 27, said 39.9 percent of respondents thought the new minimum wage was not enough to make ends meet and that they had to resort to loans.
About 31 percent said the wage, amounting 308 baht to 330 baht depending on the parts of the kingdom, was enough and that they could save. More than 29 percent said the wage was just enough to get by but that they couldn't save money.
The poll, organized by Bangkok University, showed that 85.5 percent said they are most concerned about the rising cost of living. About 20 percent said they are concerned about migrant workers from neighboring countries taking their jobs away. Twenty five percent of respondents said they are concerned that wage increases would not take place for many years, as it has been raised over the past two years.
Thirty five percent said they wanted to ask employers for a higher daily wage. Seventeen percent asked for better welfare including medical care, while 13.8 percent responded by saying they wanted to be assured about job security.