BANGKOK — Authorities seized millions of baht in diet pills from factories after their ingestion allegedly caused a string of recent deaths, leading a TV personality on Tuesday to sue the brand for false advertising.
TV personality Kriangkraimat "Kendo" Photchanasunthon filed a complaint Tuesday at the Technology Crime Suppression Division against Manita Rattanakasemchai, one of the brand operators of the reportedly lethal Lyn diet pill, who allegedly recorded and edited one of his phone conversations to sound like an advertisement. Officials seized 62,000 pill boxes in a Monday raid at the Food Science Supply Service company in Pathum Thani, after at least four people were said to have died from ingesting them.
Prompted by people sending in inquiries about Lyn's fake FDA approval, Kriangkraimat contacted Manita by phone at the beginning of April. Kriangkraimat said Manita and him spoke on the phone for 28 minutes, and she refused to let him use the recording as news evidence about Lyn. Instead, he said that a few days later she edited the phone conversation down to three minutes, which featured Kriangkraimat talking out of context about Lyn.
"The edited three-minute clip showed me promoting the product, which may make people misunderstand and cause damage. I understand that the product has already been seized and discontinued," Kriangkraimat said.
Police are still considering whether this goes against the Computer Crime Act.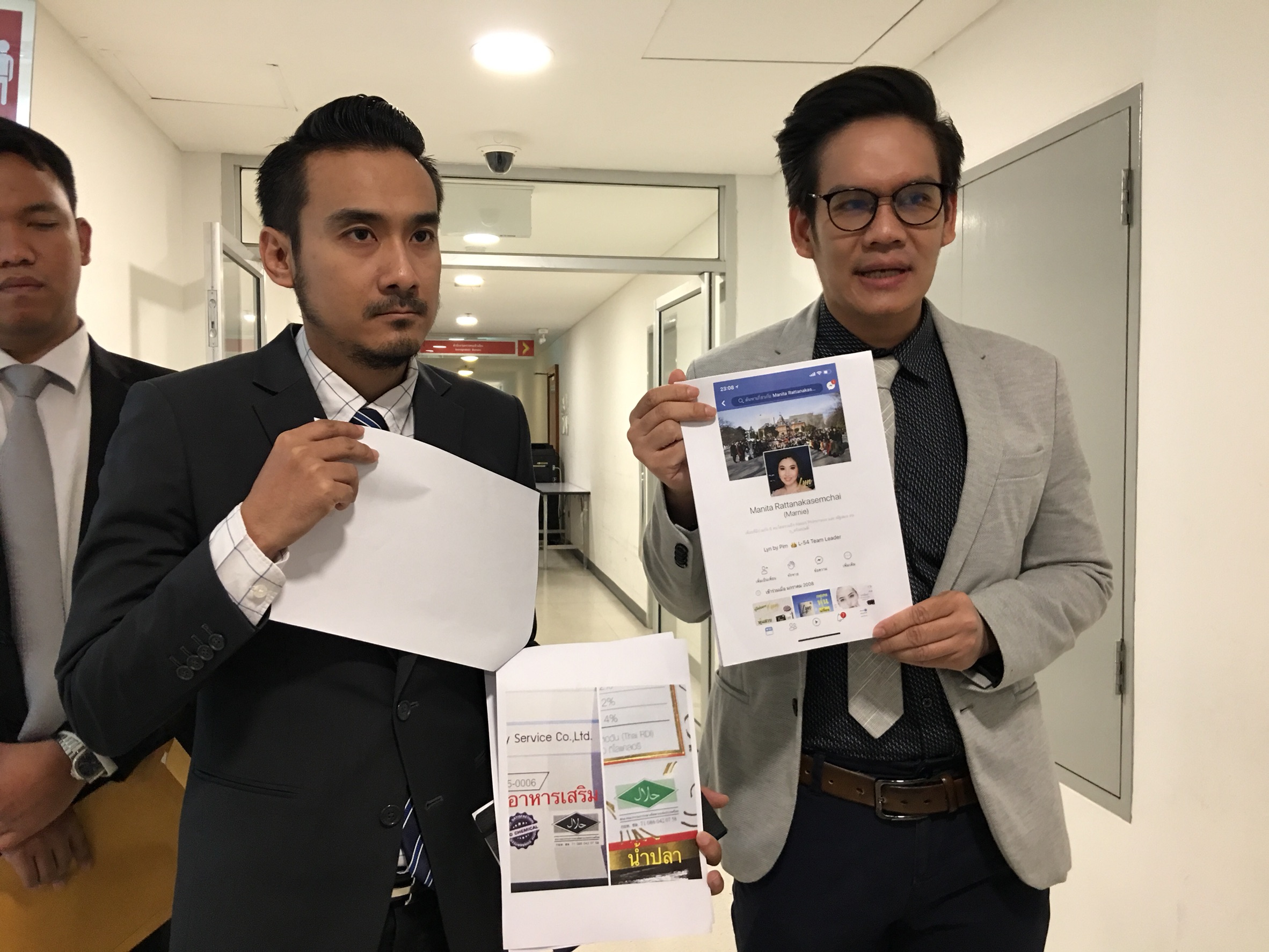 "Do not ingest the pills from this brand because it is very dangerous," police spokesman Lt. Gen. Weerachai Songmetta said Monday night. "The four who died from ingesting the pills all had the same symptoms: going into shock and losing consciousness. We are investigating the exact cause of death. The fastest you could die from eating these pills are 10 days, and the slowest is 45 days."
The four who allegedly died from ingesting Lyn pills succumbed to heart failure: Pimlawan Mhon-ing, 31, March 28 in Kanchanaburi took pills for 30 days, Nattapan Boonteam, 33, April 6 in Bangkok who took pills for 10 days and Prapas Lumyai, 48, April 27 in Pathum Thani. The fourth name has yet to be disclosed by police.
"These were healthy, working age people. Some were badminton athletes who never had to be hospitalized before," Weerachai said.
The Lyn raids are happening just days after the Magic Skin scandal broke, as dozens of celebrities are being summoned by police to testify for endorsing another unapproved cosmetics brand.
"This is a different brand than Magic Skin. Police found out about it though the four deaths," Police Col. Kittinat Preechawuttiwong said Monday.
There are two Lyn products: "Lyn SS3," packaged in a black box, and "Lyn Block Burn Break Build," packaged in a white box.
Lyn products contain two substances banned by the FDA: sibutramine hydrochloride, an appetite suppressant in the white box, and bisacodyl, a laxative in the black box. Although the pills previously received approval, police found producers later added the banned substances and switched the product's printed FDA code to that of a fish sauce.
In Facebook post, popular page Drama-Addict berated doctors, nurses and pharmacists who endorsed the brand on their social media as resellers.
"This Lyn issue is even more serious than Magic Skin, which focused on using celebrities as presenters," wrote the page. "Doctors' job is to make your health better, not to put on a gown to trick people into buying health-destroying things in exchange for chunk change!!!"
Pinit Hirunchote from the Medical Council of Thailand said some reviewers were posing as medical professionals to sell Lyn, while others were breaching medical ethics.
"We will use the same standards in the Magic Skin case to see whether these reviewers are involved with the factory," Weerachai said.
Lyn's two main distributors are Foodscience Supply Service Co. Ltd. and Aekakarin Co. Ltd. Police said anyone caught distributing the banned pills is liable to prosecution and a jail term of up to two years.
Producers of the fatal pill could face charges of murder with intent, which carries a jail term of at least 10 years.
Related stories:
Celebs Say They Were Fooled by Fake Makeup Firm
9 More Celebs Summoned for Advertising Fake Cosmetics