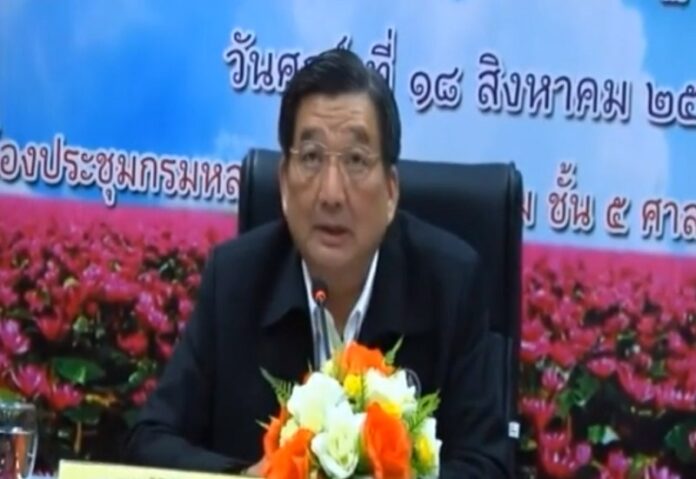 BANGKOK — Labor minister Gen. Sirichai Dittakul tendered his resignation letter on Wednesday after junta leader Gen. Prayuth Chan-ocha used Article 44 of the constitution to remove Varanon Pitiwan, director general of the Department of Employment, from office.
Sirichai kept mum as to the reason, but labor activist Adisorn Kerdmongkol said Thursday that it may have been due to the slow pace in registering the estimated more than 2 million migrant workers from neighboring countries.
Adisorn, the coordinator of Migrant Working Group, a nonprofit dedicated to the betterment of migrant workers' conditions in Thailand, added that the removal and resulting resignations could have been due to discrepancies in the idea of collecting migrants workers' biometric data.
Foreign fishery boat workers already have such data collected, Adisorn said, adding that the idea is controversial and will require more funds to set up a new system and machines.
"Why would they need to collect such data? The risk for violating rights to privacy is high," Adisorn said, adding that he was unaware of the actual reason that led to Varanon's removal and Sirichai's resignation.
Adisorn said registering migrant workers by the ministry has been slow, partly because the process of verifying their nationalities has been very slow. He said this is especially the case for workers people Cambodia, where many are originally from.
Varanon was reassigned to become deputy permanent secretary of the labor ministry, a largely ceremonial position.
Sirichai's resignation came after he met Prayuth on Wednesday at the Government House following Varanon's removal. Sirichai refused to talk to reporters after the meeting about his decision. He resigned along with his team.